Chocolate Nougat
by Salvatore Toma
Kind of sweet:
Chocolate products
Copyright photo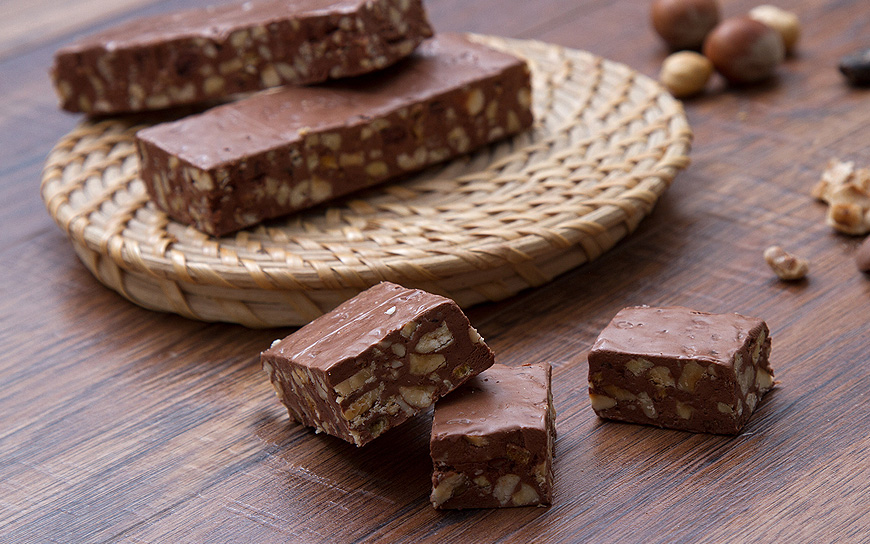 Component 1

Chocolate Nougat
Method
Warm the honey to 121°C.
Cook at 154°C water, sugar (500gr) and glucose.
Beat all together the selected ingredients (egg whites, sugar 30 gr and egg white powder).
Pour the honey on the egg whites. Allow the mixture to whip, place the leaf tool and add the cooked sugar.
Still beating allow the mixture to cool to 60°C and add the selected ingredients: Cocoa Paste, Dark Cocoa Powder 22/24, Vanini Dark Chocolate 72% and the different inclusions.