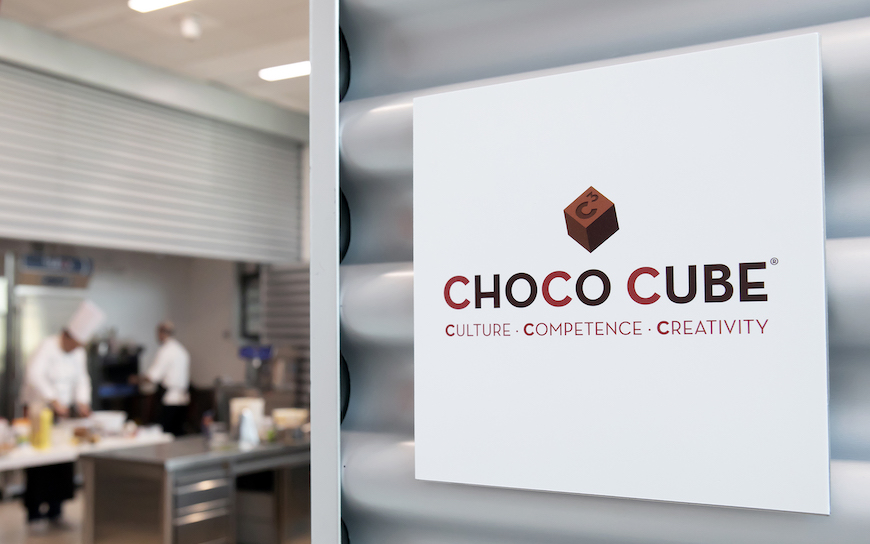 Choco Cube
CONCEPT CHOCO CUBE – CULTURE – COMPETENCE – CREATIVITY
CHOCO CUBE is a place where passion, tradition and experience are combined together and available to all pastry chefs, chocolatiers and ice cream makers. ICAM technical team, together with internationally renowned pastry chefs and chocolatiers, will share its competence with Italian and international customers through Masterclasses and Workshops, in order to encourage the growth and exchange of knowledge, to strengthen the culture of chocolate and to outline the trends of the sector for the future.
To write the formula of your success, CHOCO CUBE will offer the presence of professional and technical consultants, a wide range of ICAM Linea Professionale and Agostoni chocolate couvertures, all made in Italy and realized in a 4.0 plant with experience and passion. Furthermore, it will propose perfect solutions for every creation and tastings of the chocolate recipes prepared live, offering unique taste experiences.
CHOCO CUBE is based on the following values: CULTURE, meaning the chocolate culture available to the professionals of the confectionary sector in order to promote the exchange of skills, COMPETENCE, meaning the know how of ICAM offered to the pastry chefs, chocolatiers and ice cream makers, and CREATIVITY, meaning the exchange of different mindsets to understand which are the trends that will be developed in the sector. "
CHOCO CUBE project is the result of the passion for chocolate, which is an essential part of the company's DNA and is literally handed down from generation to generation by the Agostoni family. CHOCO CUBE is a very important step for us, which will further help us to position ourselves as a point of reference for professionals in the confectionery sector, not only for our products but also as experts in the processing of raw materials at 360°."
Giovanni Agostoni, ICAM Sales Director
The CHOCO CUBE project has been supported by some notable partners, ever since its unveiling in 2019. These partners with our technicians, pastry chefs, chocolatiers, and ice-cream makers, have always shared the same commitment to the spread of the values and traditions of chocolate, as well as contributing experience and skills that nurture consistent growth of professional expertise.
Next event
Next Choco Cube events
Discover the rich program of Choco Cube with its events each characterized by one of our technicians.
Past events
The first year of Choco Cube
If you missed the Choco Cube events you can see and stay updated with the best content from past events.
CHOCO CUBE ONLINE
CHOCOCUBE ONLINE is the new training frontier created by Icam for its customers and to all professionals of the sector. A digital platform created to support the professional development and give new tools and contents to all those who never stop.
CHOCOCUBE ONLINE follows the same values defined when CHOCOCUBE was created: offer training courses, share experiences, and the culture of chocolate.
Nothing can stop the desire to innovate, renew, study, experiment, do research and also create a new identity for oneself and for one's professional business.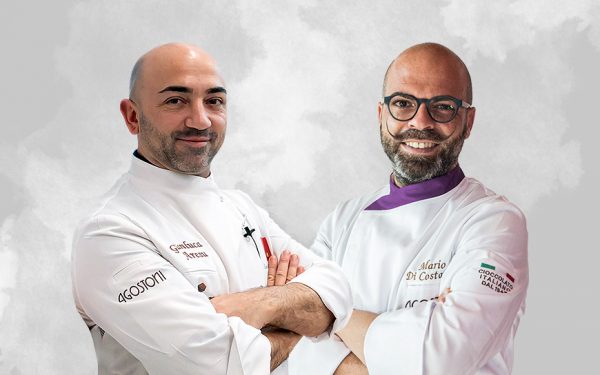 Technical team
CHOCO CUBE is pleased to welcome not only pastry chefs belonging to the ICAM Chocolate team of technical consultants, but also pastry chefs, master chocolatiers and national and international ice cream makers to its high-level training center.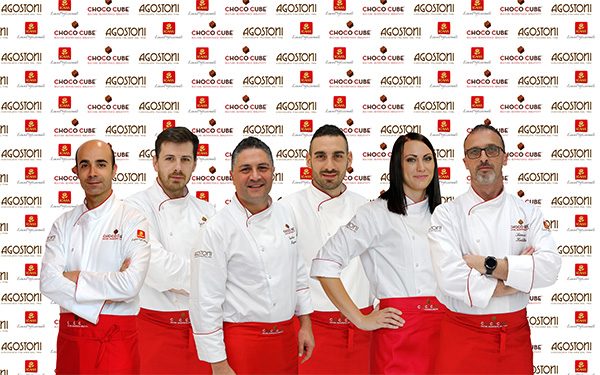 Technical team
ICAM's technical team, composed of Italian and international chefs, represents the beginning of a journey that can develop new trends, experiences and offer a valuable support to all the Italian and international customers.