10/06/2019
GUEST CHEFS AT CHOCO CUBE
GUEST CHEFS AT CHOCO CUBE
Ernst Knam
TESTIMONIAL FOR ICAM LINEA PROFESSIONALE AND AGOSTONI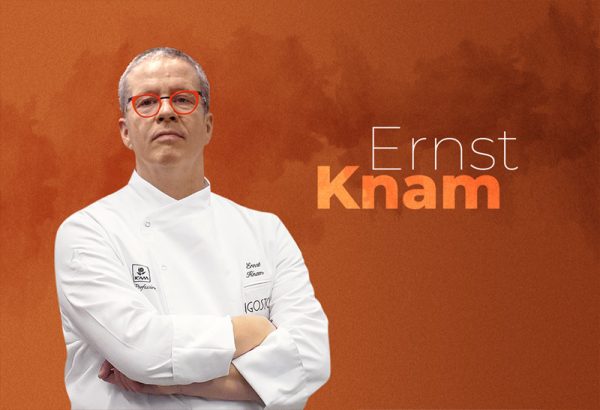 Ernst Knam, as better known as the "King of Chocolate", has been since 2016 the testimonial for ICAM Linea Professionale and Agostoni products, dedicated to pastry chefs, chocolatiers, ice creams makers and all the professionals operating in the pastry sector.
Born in Germany and Milanese by adoption, after several years spent in the most prestigious and famous restaurants of the world, he moved to Italy and he joined Gualtiero Marchesi team as Pastry Chef, the last step of training before starting his own business.
In 1992 he opened his pastry shop in via Anfossi 10 in Milan, a place where the creativity is the main ingredient on a daily basis. Ernst Knam's concept of pastry is characterized for its refinement and special combinations. Knam creations follow the seasonality of the ingredients and his interpretations of chocolate, spices and fruit make his creations really unique.
Ernst Knam was the only pastry chef to be appointed Expo Ambassador, enriching the international network of opinion leaders ready to communicate the principles of the Universal Exhibition: Feeding the Planet, Energy for Life.
Since 2012 Knam has become part of the Discovery Italia family, becoming a well known and beloved TV personality: host of the TV program "Il Re del Cioccolato", he is also one of the judges of "Bake Off Italia". In 2015 he was also the protagonist in "Che Diavolo di Pasticceria!" and, since 2015, he has been one of the judges of "Junior Bake Off Italia". In 2018 he became one of the most famous characters of the new Discovery channel, Food Network Italia.
Ernst Knam has received several international awards, such as the World Championship of Ice Cream in the Ice Cream World Cup of 2012.
So far Chef Knam has published 20 books, about pastry and cuisine in general. From the 29th of January, 2019, it is available in the bookshops his latest publication, "La mia storia con il cioccolato", published by Mondadori.
Gianluca Aresu
MAITRE CHOCOLATIER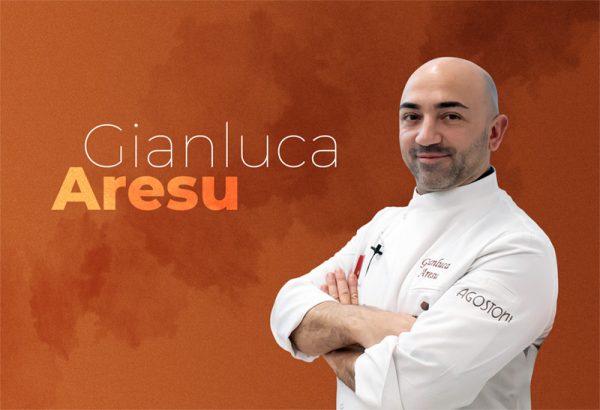 Gianluca Aresu is one of the most important Italian pastry chefs and maitre chocolatiers, teacher at the international cooking and pastry school "Italian Chef Cooking School", owner of the prestigious "Pasticceria Piemontese" in Cagliari and of the new concept "Originis".
He makes his formation at "Istituto Boscolo Etoile" and thanks to international experiences in the United States and in South America, where he had the opportunity to collaborate with international teachers. He is a dynamic, focused and passionate entrepreneur, highly regarded both professionally and personally, for his leadership, his commitment and his natural skills.
Currently, he is teacher at his school, independent consultant for different food companies, and he holds pastry and chocolate courses for academies in Italy and Europe. He is also the author of several successful books (such as "Il cioccolato" ed. Etoile, "Cinquanta sfumature di cioccolato" ed. LT editore, "Le forme del cioccolato" ed. Italian Gourmet"), he writes for magazines of the pastry sector and takes part in successful TV shows on the channel Alice TV.
With the opening of CHOCO CUBE he is a well-regarded guest with which ICAM is proud to collaborate in order to offer his know how to its customers.
Mario Di Costanzo
PASTRY CHEF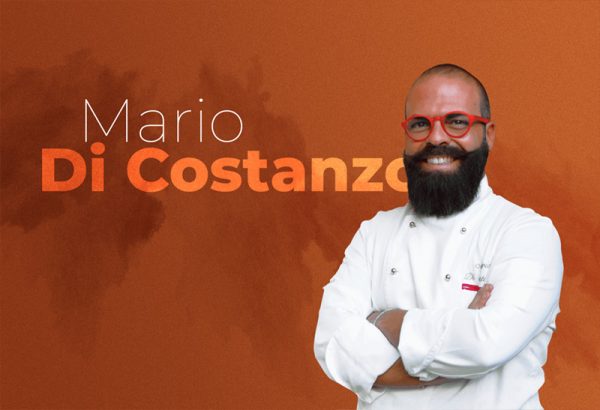 After achieving the classical high school diploma, at 18 years old Mario Di Costanzo started working as pastry chef. He joined the confectionary company founded by his father, specialized in the sector of purchasing artisan confectionary products.
Afterwards, he enrolled at the "Boscolo Etoile Academy", where he began to attend training courses of the sector. He dedicated himself to training for two more years, attending very specific training about chocolate and pastry.
In 2010, at 27 years old, he opened a new pastry shop, where he could practice what he learnt during the years of study. He started working in different training schools, where he attended both professional and amateur courses. He worked for prestigious cuisine schools: "Dolce e salato" in Caserta, "I cook you" in Santa Maria Capua a Vetere, "Italian Chef Cooking School" in Cagliari, and also "Boscolo Etoile Academy".
Mario is a great Maestro, characterized by his persistence and his determination, his objective is to promote the taste and the authenticity of pastry and chocolate art, proposing also classic and typical flavours, interpreted with an innovative key, together with the support of the most modern techniques.