Dark Cocoa Powder Cacao 22/24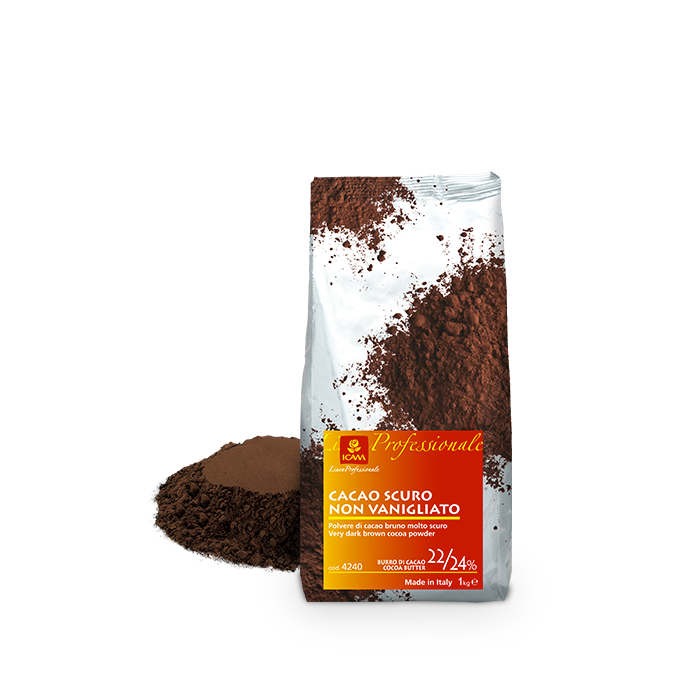 Description
Strongly alkalised cocoa powder (pH 8) with 22/24% cocoa butter. Very dark reddish brown colour. Pure, intense taste with no vanilla.
Operating recommendations
In chocolatier
Idea for making classic hot drinking chocolate, spreadable creams and truffles.
In pastry
Ideal for icing, as a flavouring for confectionery bases, for creams and biscuits.
In ice cream making
When preparing ice cream and sorbets, the absence of vanilla means you customise the amount used so that the cocoa becomes the key flavour in ice creams and cold desserts.
Pack size
Cod. 4898
4 pcs per 5 Kg Bags