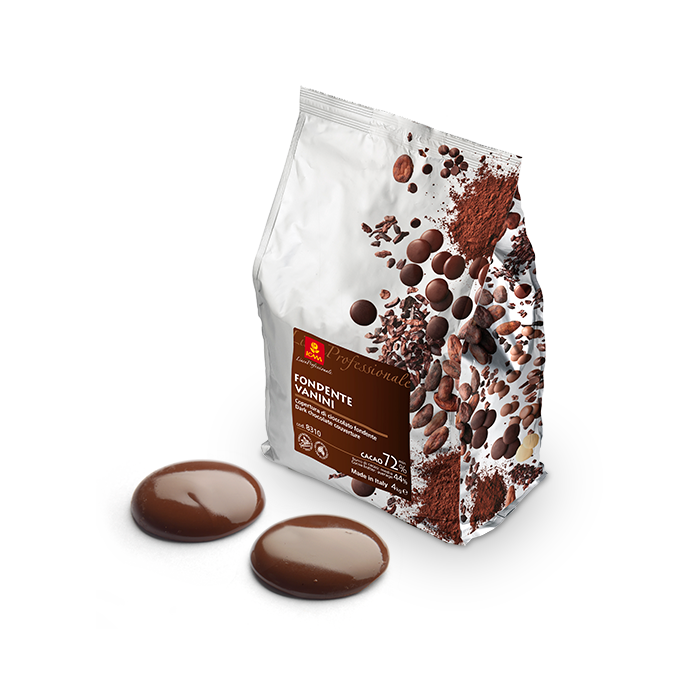 Description
Chocolate for coatings of extraordinary quality, for which a cocoa of the finest origins is used. Great character, intense taste, smooth, slight acidity with fruit and spice bouquet. Exceptional fluidity.
Operating recommendations
In chocolatier
Special in pralines with a presence of alcohol, especially if aged (rum, whiskey, brandy, wines, Marsala and Madeira). Perfect for soft filling in bars and cherry liqueur chocolates. Excellent in coating.
In pastry
Ideal in miniature desserts with chocolate cream, in fillings of light cream and autumnal fruit (chestnuts, figs and pomegranates). In baked products, excellent in dough with hazelnuts and walnuts.
In ice cream making
Excellent for an intense and harmonious ice cream, perfect for chocolate sherbets, even containing alcohol. Excellent for use directly as chips.
Pack size
Cod. 8310
4 Kg Bags (3 Bags per Case)