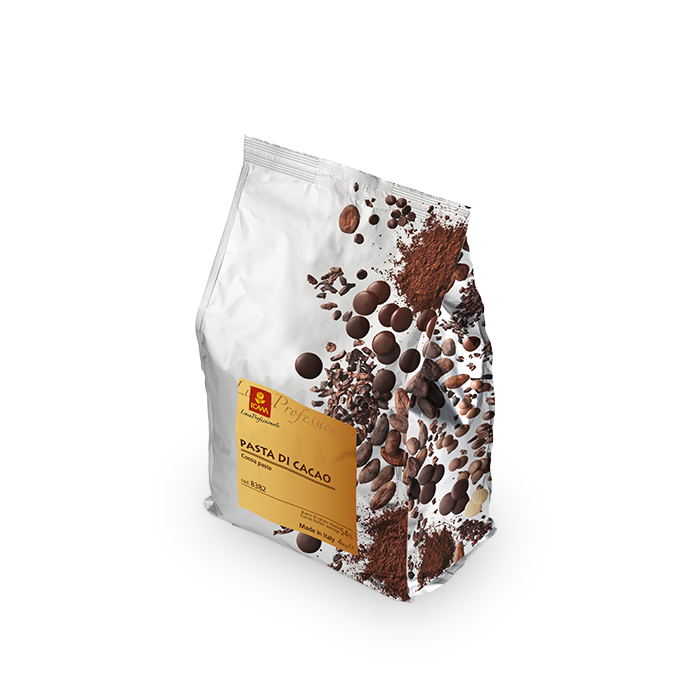 Description
Produced with the finest selection of American and South American cocoa, a blend of impeccable origins in terms of quality, recommended to give an intense cocoa flavour to creams and batters, with no added sugar. Obtained by simply roasting the hulled, ground beans with no added ingredients; since it is not subjected to conching, the cocoa flavour is extremely authentic and distinctive; particularly intense roasted cocoa.
Operating recommendations
In chocolatier
In chocolate bars, pralines and ganaches. When making pralines, excellent for boosting the flavour of chocolate coatings with slight adjustments in milk chocolate recipes, or as you like, in dark chocolate recipes.
In pastry
Also good for decorating and airbrush applications in creams and baked products.
In ice cream making
When making ice cream, semifreddo and sorbets, it is an excellent addition or replacement for chocolate and cocoa powder to add flavour and a distinctive, lingering taste of cocoa with balanced levels of fat.
Pack size
Cod. 8382
4 Kg Bags (3 Bags per Case)