Organic Selected Chocolate Nibs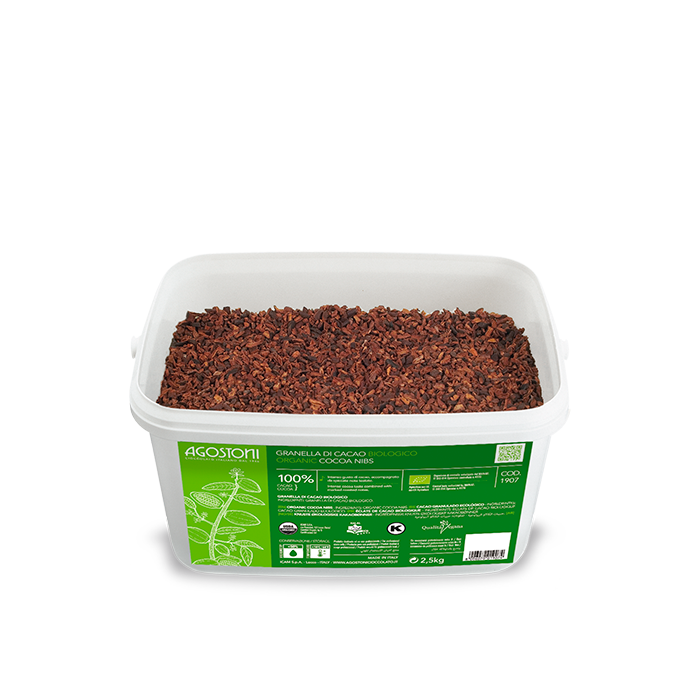 Description
Selected chocolate nibs. Produced with roasted cocoa beans which are cleaned, dehulled and not sprouting. They have a definite taste of roasted cocoa. Excellent and very interesting for cooking.
Operating recommendations
In chocolatier
First class cocoa inclusions in all types of pralines, fillings and bars, as they are or chocolate- or caramel-coated.
In pastry
Ideal as decorations, in fillings and baked bases, in cakes and biscuits.
In ice cream making
Ideal as decorations, inclusions or for an original "stracciatella" effect, on plain bases or on cocoa/chocolate bases.