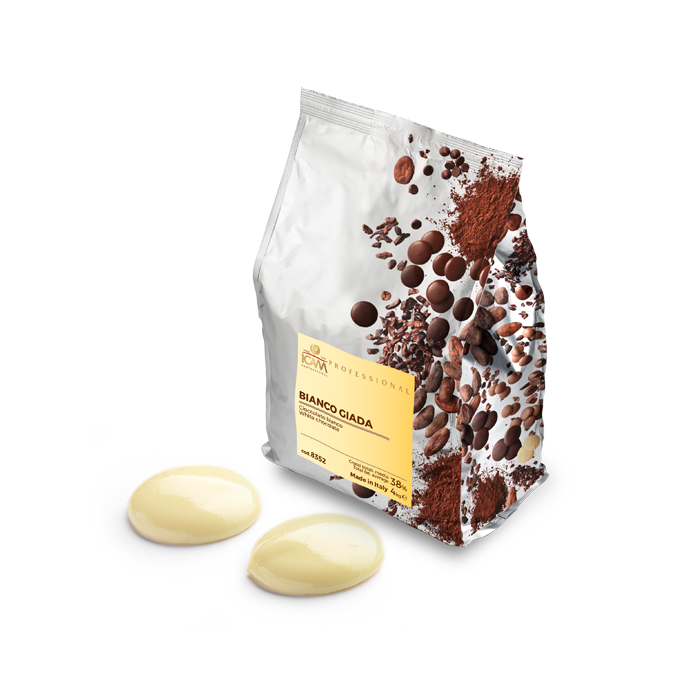 Description
White chocolate with a delicate flavour of milk and vanilla, balancing the typical sweetness of the white chocolate.
Good point of gloss and fluidity, good crystallisation, thansk to its delicacy lends itself easily to combination with other elements, dried fruit, alcoholic parts, fresh fruit.
Operating recommendations
In chocolatier
Perfect for modelling praline shells, also hollow shells of small size, chocolate bars, fillings and creams for general fillings; special for confectionery and Dragée products as well as for modelling chocolate.
In pastry
Excellent in the preparation of icing and creation of creams, mousses, suitable as a chocolate base for all confectionery preparations.
In ice cream making
Great for ice cream and frozen desserts of white chocolate cream, with strong presence of the milk flavour.
Pack size
Cod. 8352
4 Kg Bags (3 Bags per Case)