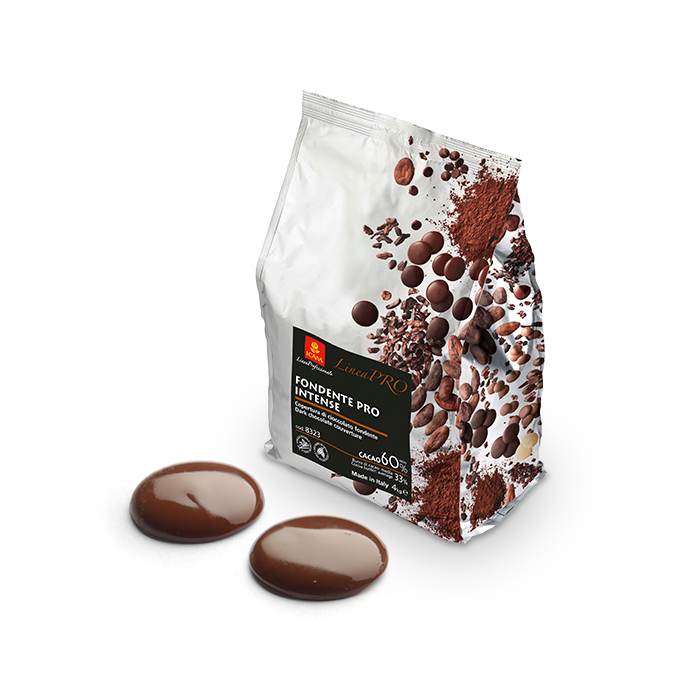 Description
Dark chocolate coating for technical use, expresses itself best in professional use. The different balance between cocoa mass and sugar and a recipe with reduced cocoa butter gives it a strong and pronounced personality, even with only 60% cocoa. A strong and persistent cocoa flavour, bitter and gently cocoa, a well balanced acidity, dried and fresh fruit aromas are almost imperceptible.
Operating recommendations
In chocolatier
Thanks to its technical characteristics, the product is suitable for technical and professional use: to create ganaches and basic chocolate fillings and also whipped soft creams.  For its intense and round flavour profile, it is well suited to be used quickly and easily in personalised combinations.
Not suitable for modelling, coating and moulding hollow shapes.
In pastry
To give a stronger flavour to custards, baking chocolate bases, but also in making creams for catering and other types of chocolate sauces as profiteroles, etc. The particular recipe, rich in cocoa fibres, brings a dark and intense colour to mousses and creams. Ideal for modelling chocolate.
In ice cream making
Thanks to its strong taste, it is particularly suitable in the preparation of ice cream and frozen desserts such as semifreddo cold desserts and parfaits, taking advantage of the reduced amount of cocoa butter. Even in the normal preparation of ice cream, the colour intensity takes great advantage of the reduced-fat recipe
Taste profile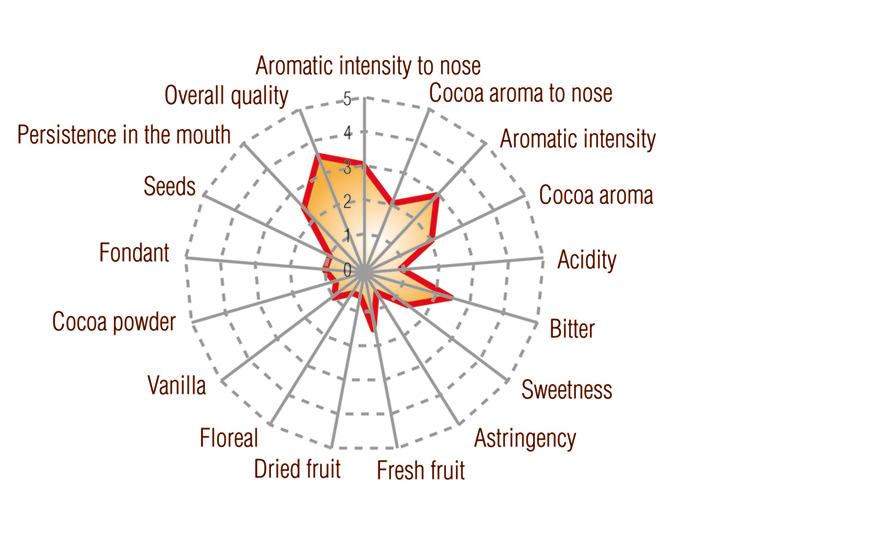 Pack size
Cod. 8323
4 Kg Bags (3 Bags per Case)