Dark Grand Cru Pachiza Peru Origin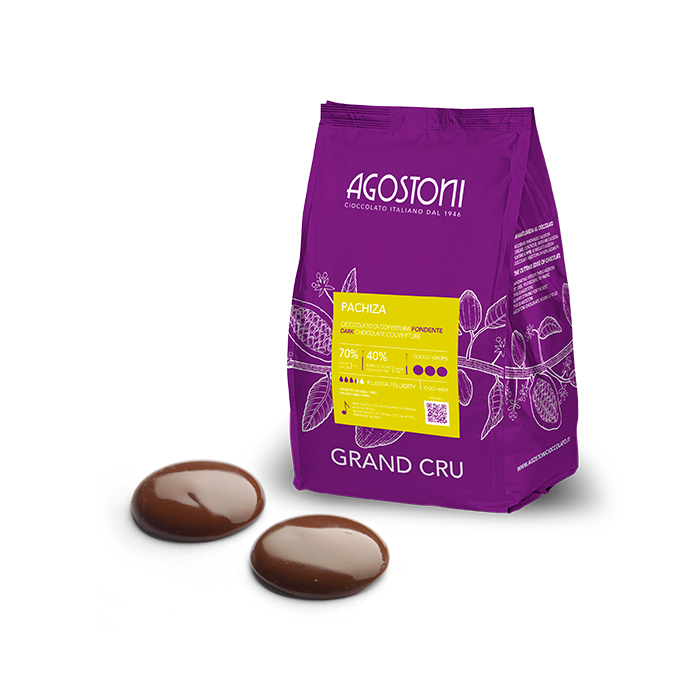 Description
In the Pachiza area in the Central Huallaga valley, found in the centre/north of Peru, Icam has selected plantations where the cocoa is particularly well-processed. Cru Pachiza cocoa allows one to obtain a chocolate of superior quality, with a taste that caresses the palate and stirs emotions through a wide range of flavours: the broad range of the typical aromas of cocoa and chocolate, a distinct note of fresh fruit – in particular red fruits and honey – pleasant and firm acidity that dominates the bitterness, for great satisfaction in tasting. A hint of vanilla distinguishes it from the standard single origins of Peru.
Operating recommendations
In chocolatier
Extraordinary for tasting, bars, and pure squares, or combined with dried red fruit, or red fruit jelly (such as the filling for chocolate drops), or pure chocolate ganaches – even those that use only water – it enhances all aromas.
In pastry
Recommended for light mousse desserts, subtle combinations with a palette of red fruits or pure vanilla cream. In base products, great in sponge cake without flour or in dough.
In ice cream making
Perfectly suited to give structure to semifreddo cold desserts, ice cream, or chocolate sorbet.
Pack size
Cod. 6804
4 Kg Bags (3 Bags per Case)