TGT Fine Hazelnut Praline 55%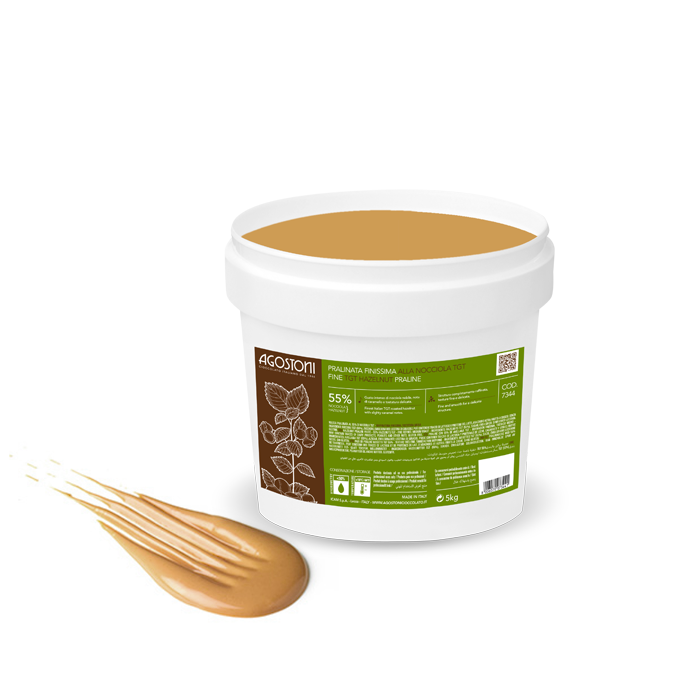 Description
Intense flavour of superior Italian hazelnuts, slight hint of caramel and delicate toasting. Light colour Fully refined consistency for a fine, delicate texture.
Operating recommendations
In chocolatier
Especially good for pralines, ganaches, cremini chocolates, and praline fillings for hand-cut or moulded chocolates.
In pastry
Can be used in compositions for baked products and to flavour creams, and mousses.