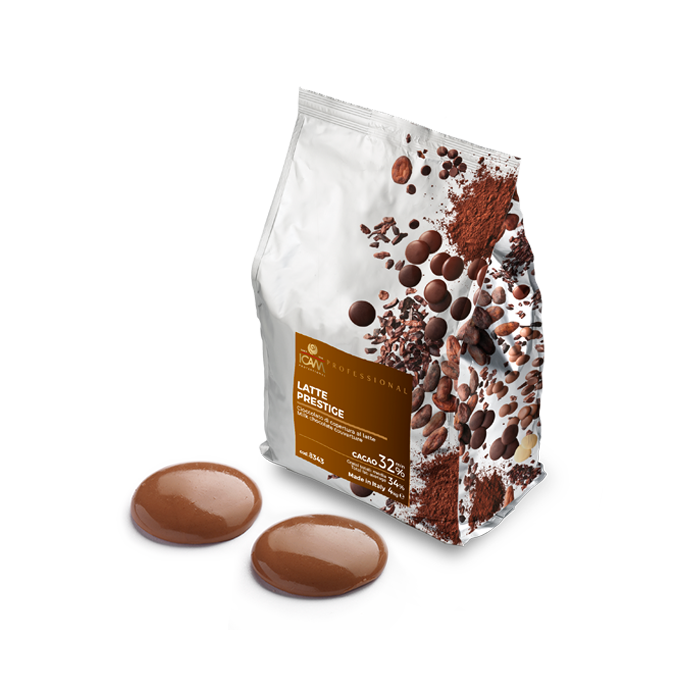 Description
Milk chocolate coating, moderately fluid, versatile, with universal characteristics. The accentuated taste of milk, balanced sweetness with notes of caramel.
Operating recommendations
In chocolatier
Very suitable for moulding (eggs, hollow bodies, filled bars). Good yield in ganaches.
In pastry
In confectionery, given its balanced nature it is ideal for preparing milk chocolate bases for creams and mousses to be flavoured and in icing.
In ice cream making
Great performance of taste in ice cream, semifreddo cold desserts and sorbets.
Pack size
Cod. 8343
4 Kg Bags (3 Bags per Case)