Dark Grand Cru Los Bejucos Dominican Origin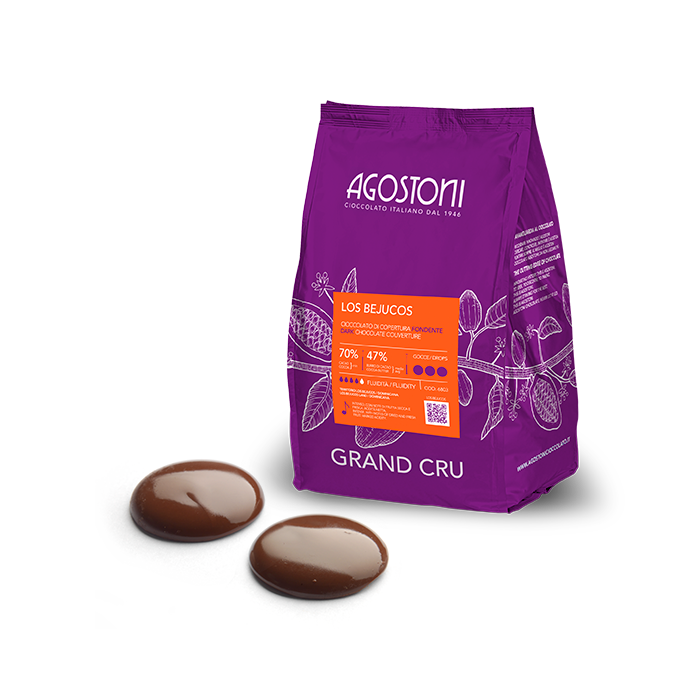 Description
A superior chocolate, made with cocoa of Los Bejucos origin, in the Dominican Republic: this cocoa contains a large percentage of criollo beans, and benefits from a uniform and complete fermentation.
The resulting chocolate possesses an aromatic profile of great intensity, where it fully expresses its cocoa taste, with the presence of notes of dried fruit, balanced bitterness and delicate acidity. Minimum astringency.
Recipe with no lecithin
Operating recommendations
In chocolatier
Wide spectrum of applications:  fillings, creams, ganaches, chocolate bars. Thanks to its delicate acidity, it is perfect for pairing in combination with acidic and red fruit, vanilla, floral aromas, infusions. Also if tasted in its pure form, this chocolate offers a great taste experience. Extraordinary in hot chocolates. It shows an excellent fluidity, glossy and perfect crystallisation.
In pastry
Great for light creams, mousses and creams in pastry and dessert for catering
In ice cream making
Great performance of taste in ice cream, semifreddo cold desserts and sorbets. Great to use directly as chips.
Pack size
Cod. 6803
4 Kg Bags (3 Bags per Case)