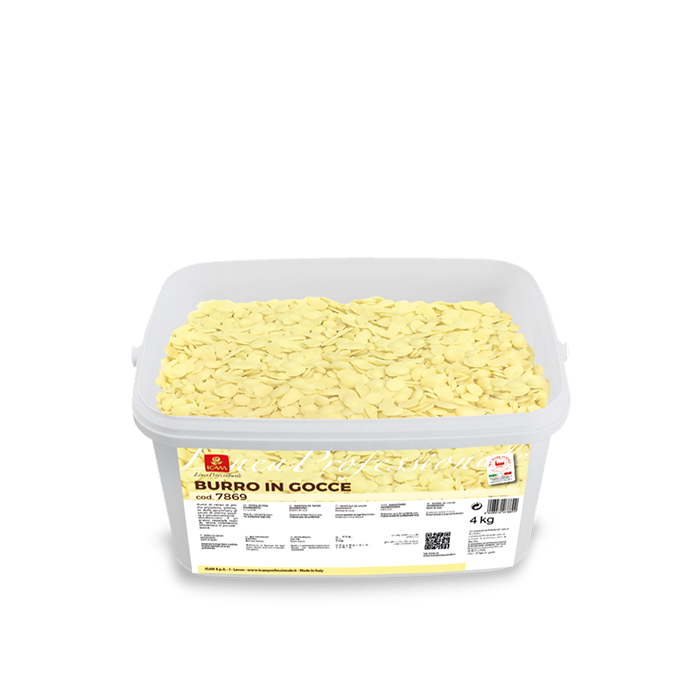 Description
Cocoa butter from first pressing, obtained by pressing top quality cocoa and then deodorising it. It is a noble vegetable fat with no cholesterol. Maximum acidity 1.5%
Operating recommendations
In chocolatier
To fluidify chocolate. For decorations, applied to almond paste and marzipan figures. To colour figures and pralines with the airbrush technique.
In pastry
To make Italian pandoro and other leavened baked products. To decorate cakes, single portion and miniature cakes, combined with chocolate in the airbrush technique.
In ice cream making
Replaces a part of cream for a fat stage that adds consistency, structure and creaminess to ice cream. It also increases the volume and makes it easier to scoop. It does not alter the taste or colour and can be added during pasteurisation.