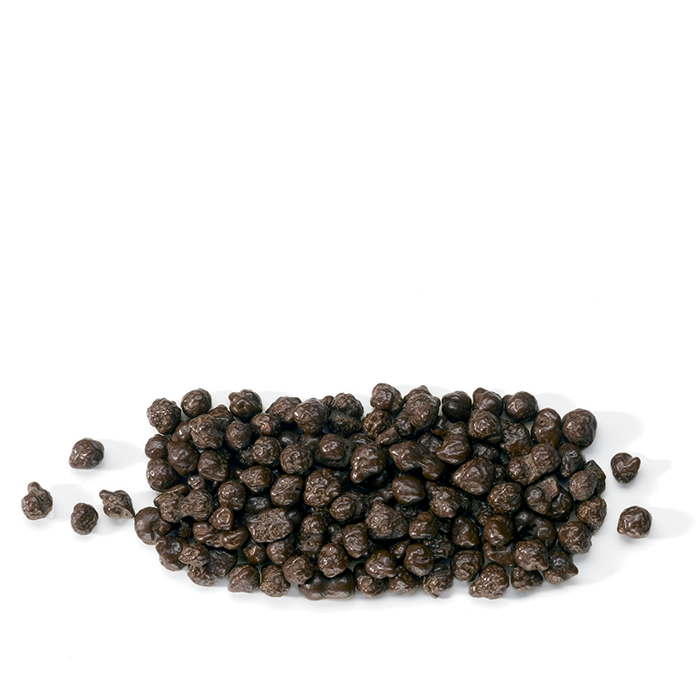 Description
Small, crisp chips made with caramel sugar and hazelnuts, coated in extra dark chocolate. Shiny, pleasantly crisp with a nougat flavour.
Operating recommendations
In pastry
Ideal for decorating confectionery products. Can be used as inclusions in creams.
In ice cream making
Ideal for garnishing and decorating semifreddo or as inclusions in ice cream.