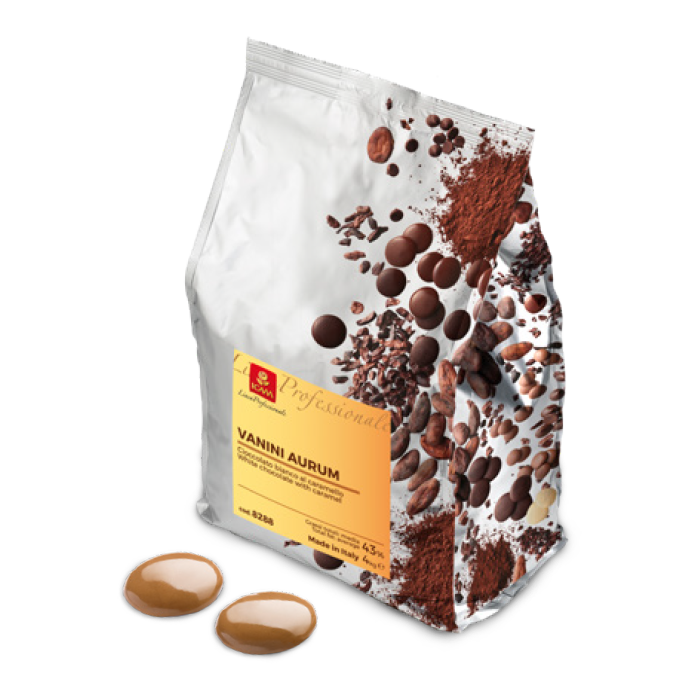 Description
White chocolate with caramel of superior taste and technical characteristics – produced starting from a premium quality receipe.
Flavour, that is creaminess, high point of fluidity, crystallisation capacity, toffee/amber colour, reduced sugar content make it an ingredient of great excellence, appreciated even by the most demanding customers. The use of top quality cocoa butter of own production – gives all Icam chocolates a clean aromatic profile, whic in this recipe enhances the intense fragrance of caramel and milk.
Intense flavour of caramel and cream, without covering the hint of milk. Distinct and pleasant sweetness, combined with a note of salty. The result is a delicious chocolate with a great character.
Toffee/amber-colored.
Operating recommendations
In chocolatier
Great in all fillings, excellent for making the coating of pralines and icing; suitable for making traditional, filled and sprinkled bars.
In pastry
It combines with all filling creams for pastries, small tarts, cakes and icing.
Pack size
Cod. 8288
4 Kg Bags (3 Bags per Case)