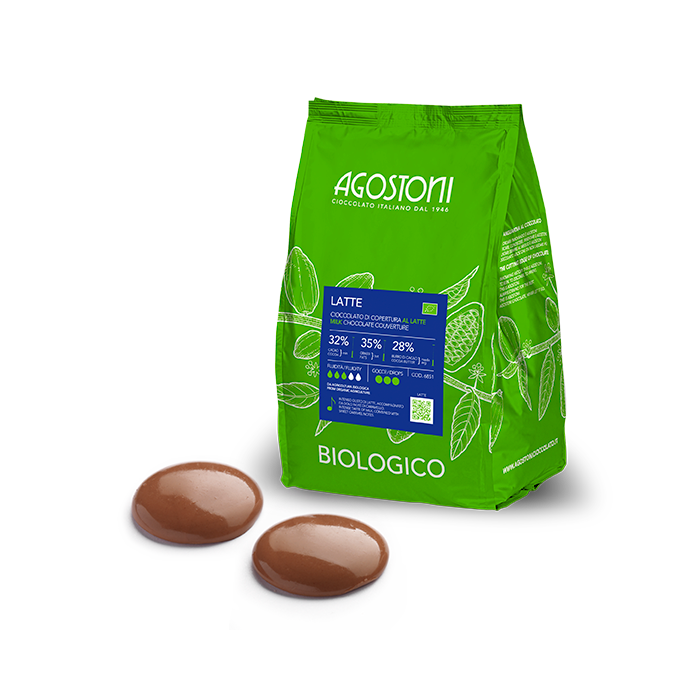 Description
Milk chocolate for coating of excellent quality, both for the use of ingredients selected from organic farming, and for the exceptionally rich recipe. Intense milk aroma and taste.
Operating recommendations
In chocolatier
For chocolate bars, snacks and pralines, coupled also with other organic ingredients. Particularly suited for fine pralines; ideal to implement a range of chocolate bars, solid or with inclusions; for making ganaches and hot chocolates.
Can be used in coatings, even with a continuous tempering machine.
In pastry
Specifically recommended for all uses in pastry from creams to mousses, for basic products for frosting to exalt its characteristics.
In ice cream making
Versatile for balancing chocolate ice creams and semifreddo cold desserts, even combined with organic cocoa powder for an even more intense taste.
Pack size
Cod. 6851
4 Kg Bags (3 Bags per Case)