Milk Chocolate Ambra - Cocoa 40%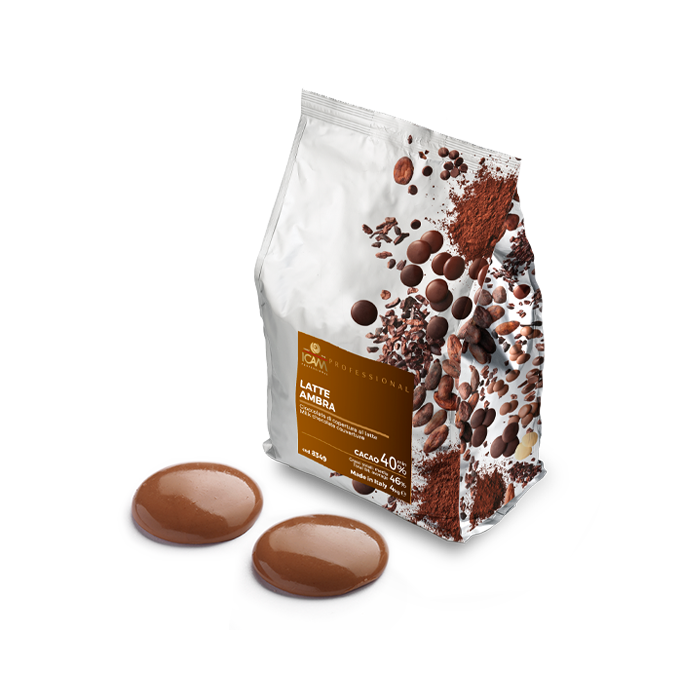 Description
Full and clean milk flavour with delicate notes of chocolate, balanced sweetness.
Recipe with no lecithin
Operating recommendations
In chocolatier
The calibrated fluidity and the perfect crystallization make it play the main role in frosting, with a shiny and thin result and a clean cut, a balanced flavour and a light milk chocolate colour. For refined covered pralines, nougats and specialities for excellent fillings. It offers an optimal covering for the preparations. Excellent also for chocolate bars, filled or combined with dried fruit.
In pastry
Recommended to cover and frost miniature pastry, mousse and light cream; to flavour the fillings of pastry production.
In ice cream making
Great for a milk chocolate ice cream, balanced and smooth. Peculiar in the combination with spices or hazelnut, pistachio, almond; suitable also to obtain the stracciatella ripple effect..
Pack size
Cod. 8349
4 Kg Bags (3 Bags per Case)