Milk Single Origin Madagascar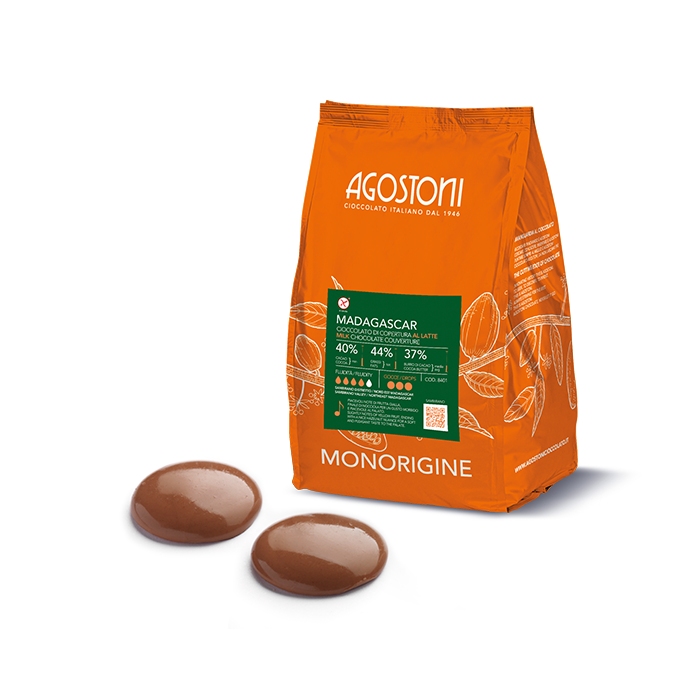 Description
Cocoa from the Sambirano Valley in the North West of Madagascar, where the genetics of cocoa beans are represented by two qualities: Trinitario and Criollo. This cocoa is harvested by small proprietary producers who grow, ferment and dry their cocoa. This origin is characterized by the unexpected variety richness: here, in fact, a particular cocoa grows, rich in pleasant nuances of dried fruit and fresh fruit.
Operating recommendations
In chocolatier
The excellent fluidity makes it a special product for premium quality pralines, in combination with other tastes or pure.
In pastry
Perfect for cream fillings or light mousses. 
Taste profile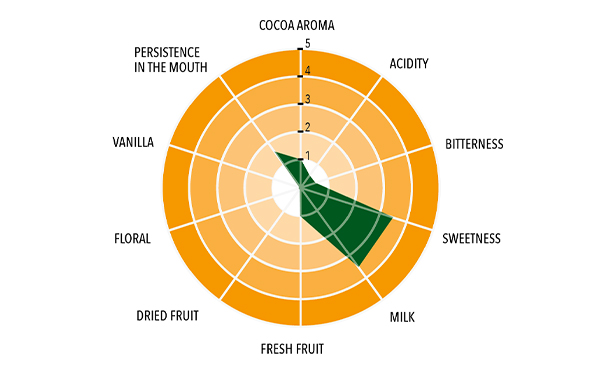 Pack size
Cod. 8401
4 Kg Bags (3 Bags per Case)