SINGLE ORIGIN MESSICO 68%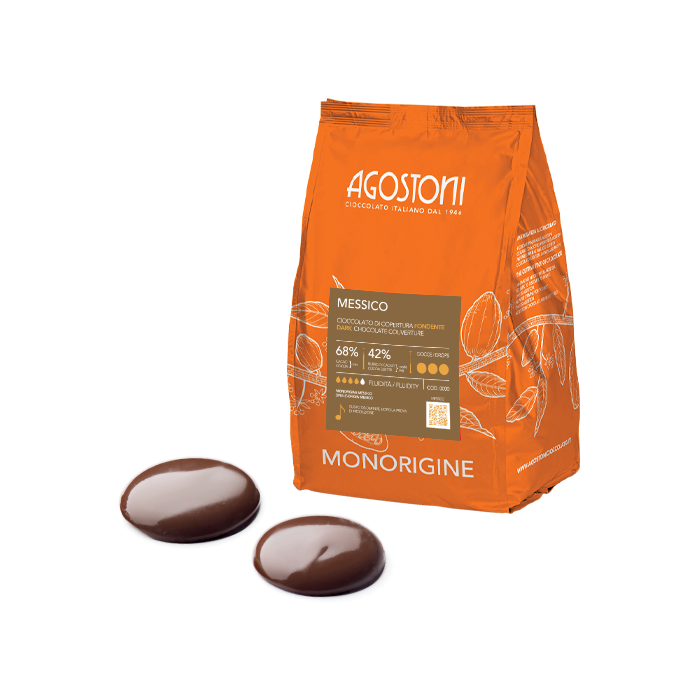 Description
From here comes the gift of Mesoamerica to the world: with more than 4,000 years of history, this cocoa has its roots in the native culture of the indigenous, from the Olmec to the Maya. The genetic potential and aromatic quality of cocoa from the Sierra de Tabasco and Chiapas are now enhanced through careful management of harvesting and fermentation, obtaining the best "fino de aroma" cocoa from Mexico, traceable and sustainable.
The result is a Chocolate with a sweet and balanced cacaotè profile, with balanced bitterness and minimal astringency. The presence of a delicate acidity emphasizes the yellow notes of fresh fruit, balanced by hints of tobacco and smoked.
In the finish, aromas of spices emerge.
Persistence important but not invasive.
Recipe with no lecithin
Operating recommendations
In chocolatier
Thanks to the excellent fluidity, the shine, the split and the ease of processing, it stands out for being particularly suitable for the production of glazed or molded pralines and for the production of tasting chocolate bars with inclusions. Excellent in the preparation of creams ganache and filling for pralines. It can be used in coating, even using the chocolate coating belt.
An excellent chocolate for basic preparation to match with the most delicate fragrances.
In pastry
Recommended for glazing refined pastry mignon and in the preparation of creams and foams. Great for light and fragrant mousse with fine combinations.
In ice cream making
Special for ice cream with an intense and enveloping taste of cocoa and chocolate; ideal for the creation of tasty sorbets and semifreddi.
Taste profile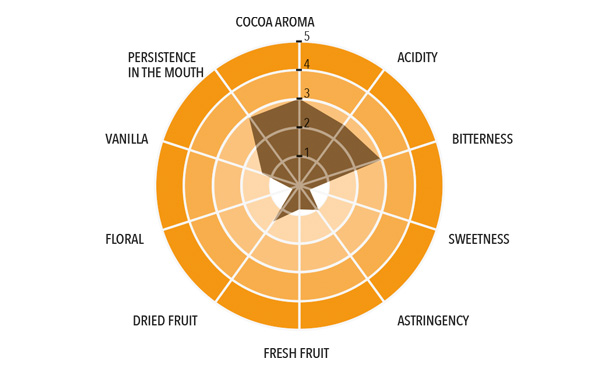 Pack size
Cod. 6815
4 Kg Bags (3 Bags per Case)