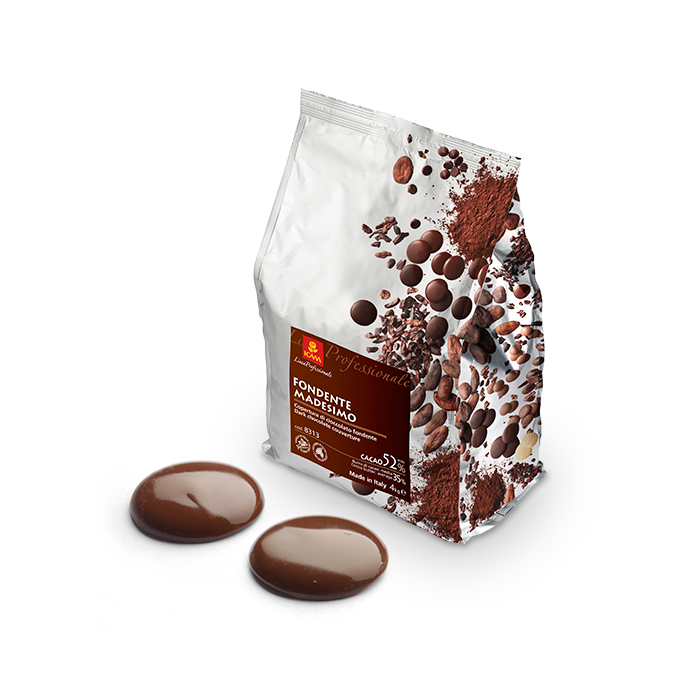 Description
Dark chocolate coating with a pleasantly balanced character created thanks to the perfect balance between sugar and cocoa.  Sweet and bitter tones blend together to create a surprisingly smooth result, able to satisfy even the most demanding and refined of palates.
Operating recommendations
In chocolatier
Recommended for the coating of snacks, single portions, nougats and pralines in general. Suitable for the production of egg-shaped and hollow forms, also in industrial production.
In pastry
Excellent for the classic pastry of the Italian tradition, both for filling or for decoration elements of ready-to-sell cakes. Good also with creams, mousses and icing.
In ice cream making
Usable in ice cream for a good equilibrium, balancing the recipe with the addition of cocoa.
Pack size
Cod. 8313
4 Kg Bags (3 Bags per Case)