Dark Grand Cru Sur del Lago - Venezuela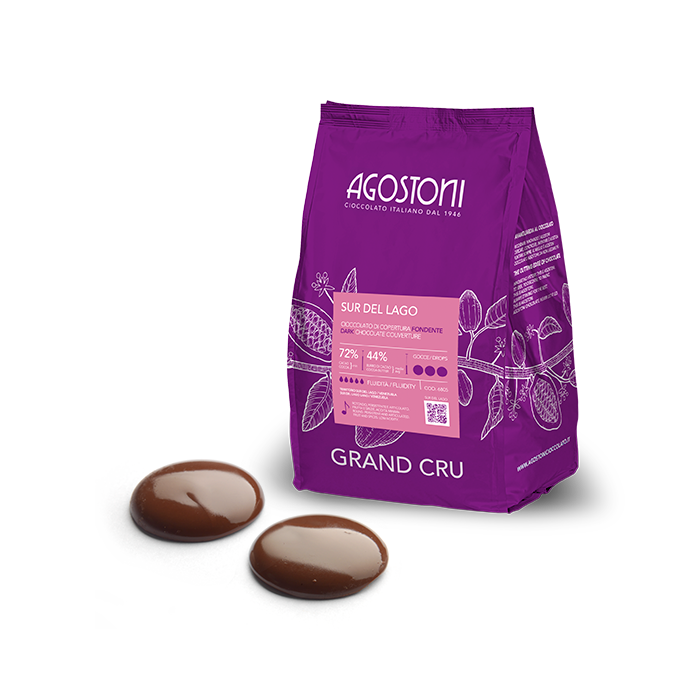 Description
From the luxuriant plantations to the south of Lake Maracaibo, a unique ecosystem and ancestral home to cocoa, ICAM has selected the best batches of cocoa, obtaining a superior chocolate of unparalleled quality.
Complex, aromatic profile with minimum acidity and astringency in which the delicate notes or hazelnuts and almonds emerge. A mild aftertaste of red berries and a hint of spices, concluding with a pleasant roundness and persistence in the mouth.
Operating recommendations
In chocolatier
Particularly suited for fine pralines; ideal to implement the range of chocolate bars, solid or with inclusions; for making ganaches and hot chocolates.
Can be used in coatings, even with cart.
In pastry
Suitable for creams, mousses and creamy desserts, in petit fours with creams and fresh fruit, in crème bavaroise and for cake fillings.
In ice cream making
Excellent for semifreddo and sorbets, ideal for superior chocolate ice cream. It expresses all its flavour when used in stracciatella as well.
Pack size
Cod. 6805
4 Kg Bags (3 Bags per Case)