Perù - Dark chocolate drops ~ 9000 pcs/kg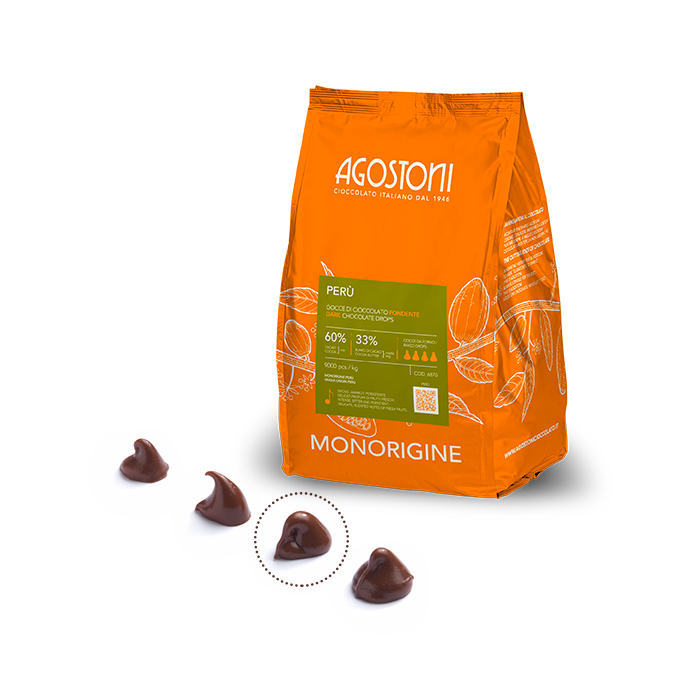 Description
Dark chocolate with a strong taste, high-temperatures cooking resistant, ideal for bakery products. A recipe without lecitine and vanilla that gives a pure and interesting cacaotè taste. Drops of about 0.11 g each.
Operating recommendations
In pastry
Ideal for filling bakery and leavened dough products: panettone, doves, breakfast pastries, etc.
In ice cream making
Interesting is the use of the drops, as they are, in ice-cream making to obtain the stracciatella effect.
Pack size
Cod. 6870
1 Kg Bags (3 Bags per Case)