Fat-Reduced Cocoa Powder 10/12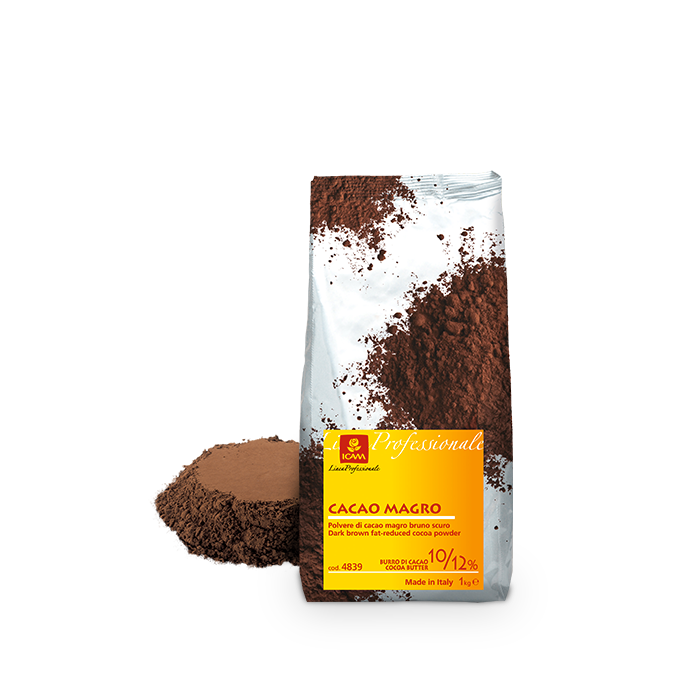 Description
Strongly alkalised, fat-reduced cocoa powder with 10/12 % cocoa butter. Dark reddish brown colour, very intense cocoa aroma and taste.
Operating recommendations
In chocolatier
Idea for making classic hot drinking chocolate, spreadable creams and truffles.
In pastry
Due to the increased presence of dry substance, it is particularly recommended for whipped products, madeleines and leavened doughs. Ideal for icing, as a flavouring for confectionery bases, for creams and biscuits.
In ice cream making
The increased presence of dry substance lends a more marked taste of cocoa: it is particularly suited, therefore, for use in ice cream.