Grand Cru Cocoa Paste Los Bejucos Dominican Origin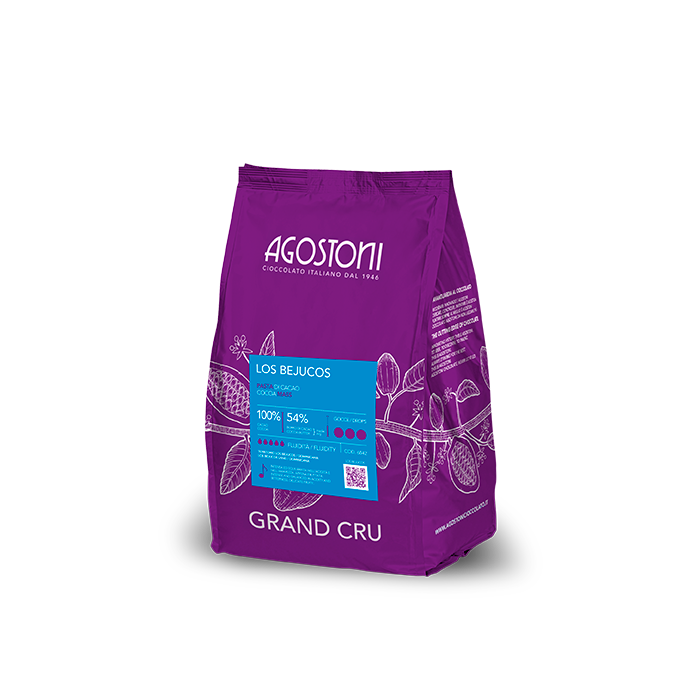 Description
Single-origin cocoa paste for creating unique combinations. Experiment or invent your own coatings or ice creams and sorbets with the distinct, lingering taste of aromatic cocoa. Obtained by simply toasting the hulled, ground beans with no added ingredients, since it does not undergo conching, to achieve a particularly intense, authentic and characteristic taste of cocoa.
Taste
Our high intensity proposal: acidity and bitterness are important but well balances, full cacaotè flavour, a little bit just fruity.
Operating recommendations
In chocolatier
In chocolate bars, pralines and ganaches. For making pralines, they are excellent for boosting the flavour of chocolate coatings with slight adjustments in milk chocolate recipes or freely as an integration to dark chocolate recipes. To personalise your own chocolate by varying the cocoa content.
In pastry
Also good for decorating and airbrush applications in creams and baked products.
In ice cream making
When making ice cream, semifreddo and sorbets, it is an excellent addition or replacement for chocolate and cocoa powder to add flavour and a distinctive, lingering taste of cocoa with balanced levels of fat.
Taste profile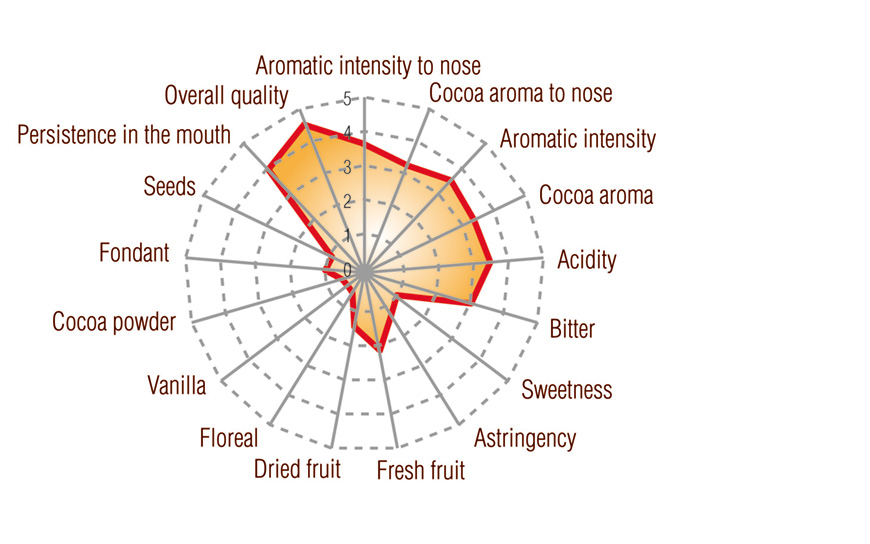 Pack size
Cod. 6842
4 Kg Bags (3 Bags per Case)