Milk Chocolate ChocoCrock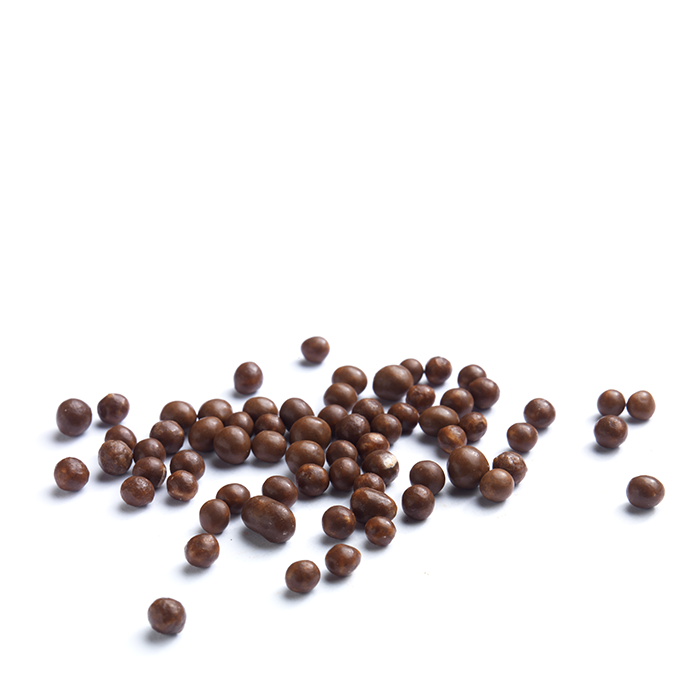 Description
Small, shiny, evenly-shaped, chocolate-coated grains measuring 3-5 mm with a full flavour and great crispiness.
Operating recommendations
In chocolatier
Sell as they are in small packages as "chocolate caviar".
In pastry
Ideal as layers or crispy inclusions in fillings, mousses and spreadable creams, or simply as decorations or elegant finishing touches on mignons, cakes, desserts served in a glass or on a plate. For a better adherence to the dessert, apply before solidification on a base of icing, chocolate or fruit gelée. Can be sprayed with an airbrush or mixed with shiny powders for a gold effect, or coloured.