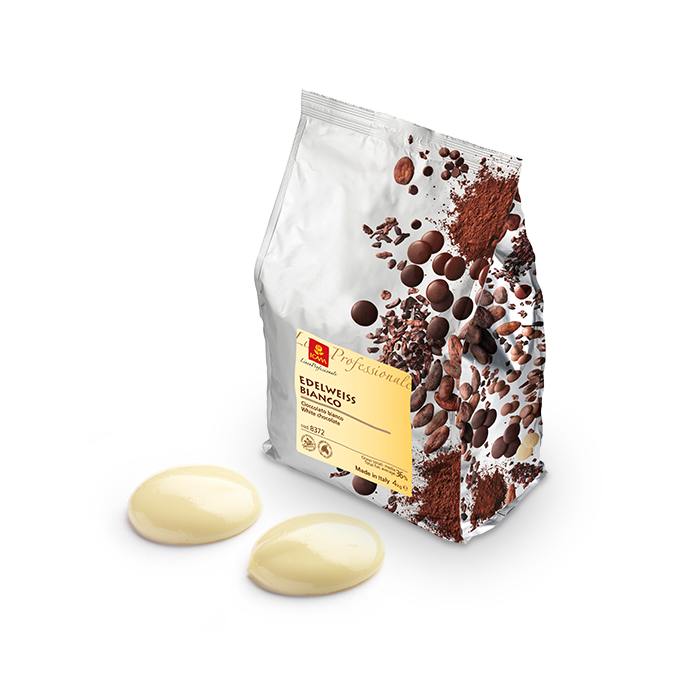 Description
White chocolate of premium quality: intense aroma of creamy milk and vanilla, bright ivory colour, perfect fluidity. The use of cocoa butter of own production – top quality – gives all Icam chocolates a clean aromatic profile, in the white chocolate recipe it enhances and brings out the intense fragrance of milk and vanilla. Versatile chocolate for taste and technical yield, is ideal for all uses.
Operating recommendations
In chocolatier
It is the base for the fillings for chocolates. Excellent for moulding pralines, hollow shapes, chocolate subjects and Easter eggs. It also incorporates fat-soluble colouring agents very well.
In pastry
Excellent in the preparation of icing and creation of creams, mousses, suitable as a chocolate base for all confectionery preparations.
In ice cream making
Excellent for creamy white chocolate ice cream, also combined with flavours of caramel, zabaglione, almonds and pine-seeds. Suitable for decorations and small ice cream holder shells (cups, cones, baskets, etc.).
Pack size
Cod. 8372
4 Kg Bags (3 Bags per Case)