Chocolate Igloo Edelweiss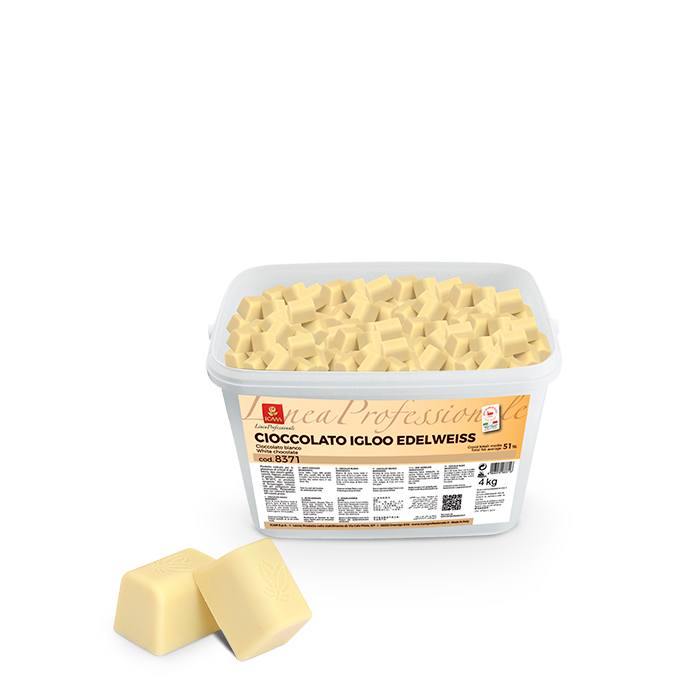 Description
The taste of Icam White Chocolate Edelweiss: balanced taste of milk and vanilla which harmonises perfectly with ice cream and semifreddo cold desserts, always in the forefront. Can be customised with soluble dyes, rich pastes such as hazelnut and pistachio, coffee or aromas.
Operating recommendations
In ice cream making
Created for the icing of ice cream articles, sticks, cones, mignons and ice cream pralines. To use, melt at 40° – 43 °C and frost products directly while frozen. In this application the use is immediate, tempering takes place by thermal shock and doesn't required any special temperature management. It can also be used to obtain a chocolate chips effect.