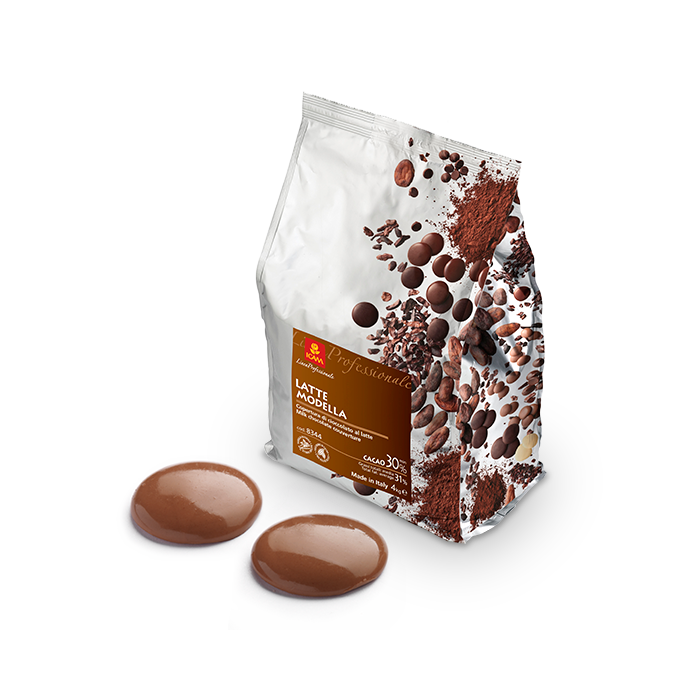 Description
Milk chocolate coating characterised by a low presence of cocoa and by a high content of milk: a refined recipe that expresses itself best in selective and specific uses, such as the moulding of hollow bodies.
Operating recommendations
In chocolatier
Suitable for thick coatings, decorations, for moulding and modelling hollow forms. Especially suitable for the serial production of Easter eggs and hollow forms.
In pastry
Specifically for use in decoration on cakes, eggs, subjects. In creams, only for cream fillings. Suitable for the preparation of chocolate modelling paste.
Pack size
Cod. 8344
4 Kg Bags (3 Bags per Case)