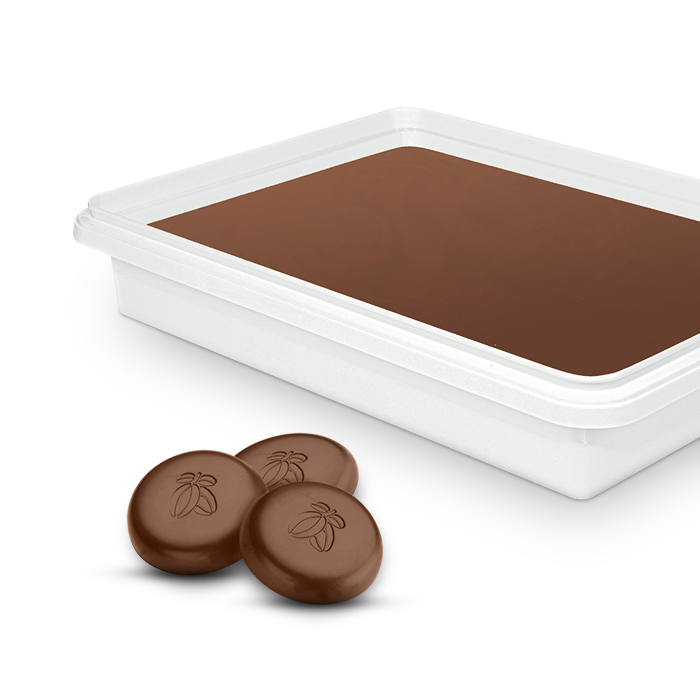 Description
Chocolate traditionally made with top quality cocoa paste and hazelnut paste, in a recipe with a total absence of milk. An important percentage of hazelnut paste (24%) characterises it, giving it an extended and refined taste of gianduja.
Only the size "5kg single pack per case" cod. 8298 has these certifications:
Kosher 
Halal
Vegan
Gluten Free
Operating recommendations
In chocolatier
Perfect for gianduiotti. Very good for creams, even customising tastes; excellent in cream for filling and the filling of pralines. Suitable for coating and icing.
In pastry
Melts at 40°, very good in combination with custard, butter cream and other filling creams for cakes and pastries; with whipped cream to make chocolate chantilly and fillings at positive temperatures.  The loaf format is perfect for shavings and curls for decorations and cakes.
Pack size
Cod. 8237
5kg single pack per case
Cod. 8396
2,5 Kg Bowl (4 Bowls per Case)