Dark Senza Zuccheri (Sugar Free)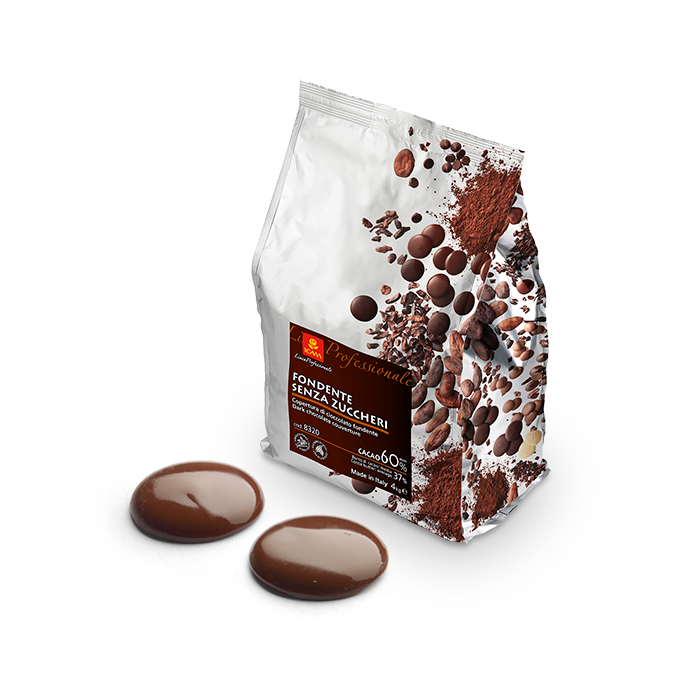 Description
Dark chocolate in which the sucrose is replaced by maltitol. It acts like a traditional dark chocolate. It has an intense aroma of cocoa, smooth and long finish, no aftertaste.
It is particularly indicated for people suffering from intolerance to sugar (diabetes).
Operating recommendations
In chocolatier
For its specificity can be used to mould hollow shapes and create ganaches and fillings of pralines.
In pastry
It combines well in the preparation of creams that are themselves sugar free.
In ice cream making
If well balanced, it can be a valid proposal for ice creams using alternative sugars or even "sugar free".
Pack size
Cod. 8320
4 Kg Bags (3 Bags per Case)