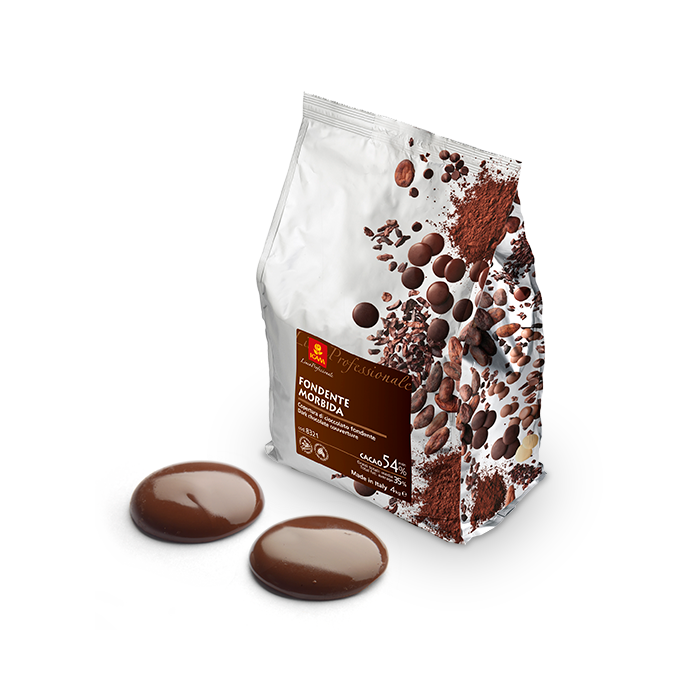 Description
Dark chocolate coating with the addition of 4% of anhydrous cow's butter, which gives it smoothness and suppleness. Balanced taste between the intensity of the cocoa flavour and the sweetness of the dark chocolate, without being overly bitter.
Operating recommendations
In chocolatier
Excellent for the icing of nougats of any size. Particularly suitable for coating ganaches for cutting with high dried fruit content.
In pastry
Ensures the perfect result in the icing of all bakery products, with the quality of the chocolate (and not surrogate): panettone, doves, filled pastries, snacks, pastries, etc… It keeps the edge smooth and doesn't crack when dry. It requires tempering before use.
Pack size
Cod. 8321
4 Kg Bags (3 Bags per Case)