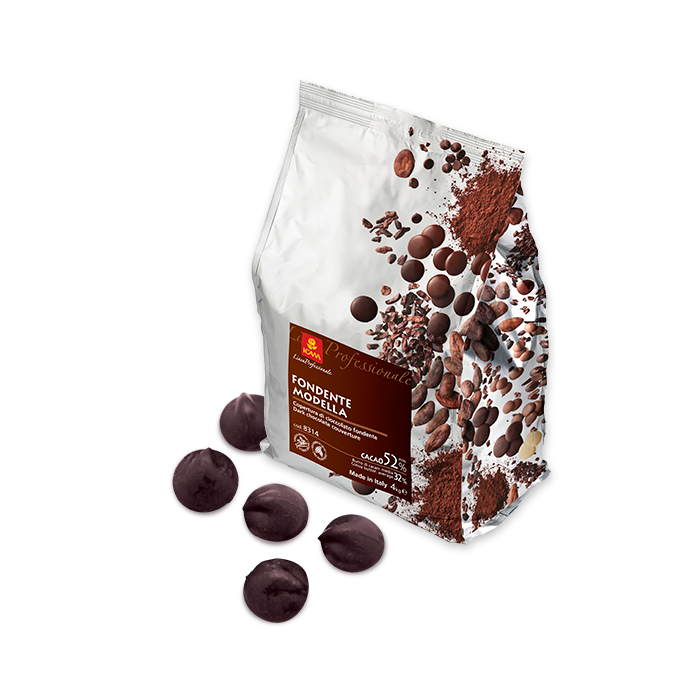 Description
Dark chocolate coating with good balance between sugar and cocoa, with more cocoa paste and less cocoa butter added. The result is chocolate coating with accentuated aroma and less fluidity.
Operating recommendations
In chocolatier
A good balancing leads to excellent results, with creams and ganaches. Particularly suitable for the production of egg-shaped and hollow forms, also in industrial production.
In pastry
Chocolate to be used in all the bakery compounds in which there is already the presence of cocoa.
Pack size
Cod. 8314
4 Kg Bags (3 Bags per Case)