Dark Grand Cru Los Palmaritos Dominican Origin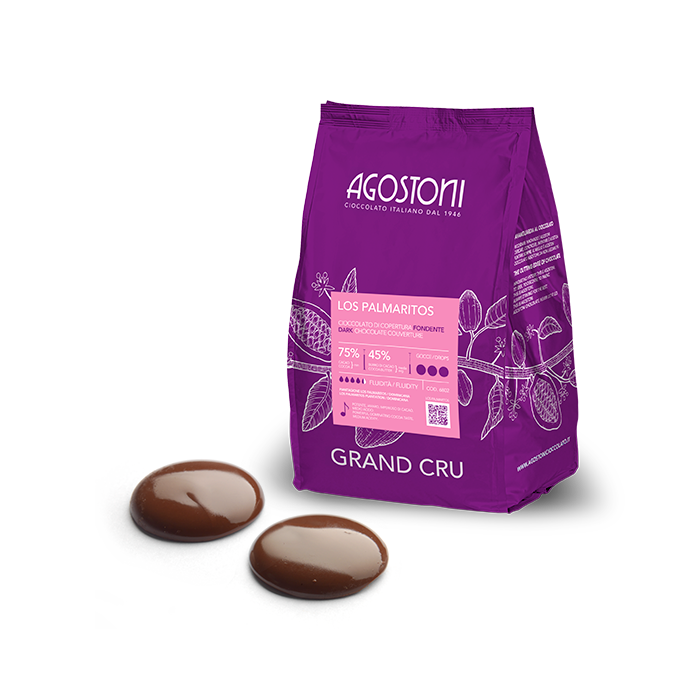 Description
Made exclusively with cocoa beans from the Los Palmaritos plantation in the Dominican Republic. It is a rare cocoa cultivated in harsh mountain terrain.
The chocolate is of great character and aroma: powerful, dominating cocoa taste, intense fresh fruit fragrance; average acidity, the right balance of sugar, bitter on the palate.
Optimum both in its pure form and with fruity combinations.
Operating recommendations
In chocolatier
Ideal to implement a range of chocolate bars, solid or with inclusions; for making ganaches and hot chocolates.
Can be used in coatings, even with a continuous tempering machine.
In pastry
The flavour expresses itself to the fullest in the preparation of creams and mousses.
In ice cream making
Great for semifreddo cold desserts and to customise your ice cream base, for chocolate ice cream with great personality.  Excellent used directly as chips.
Pack size
Cod. 6802
4 Kg Bags (3 Bags per Case)