Dark Ecuador Single Origin nacional Arriba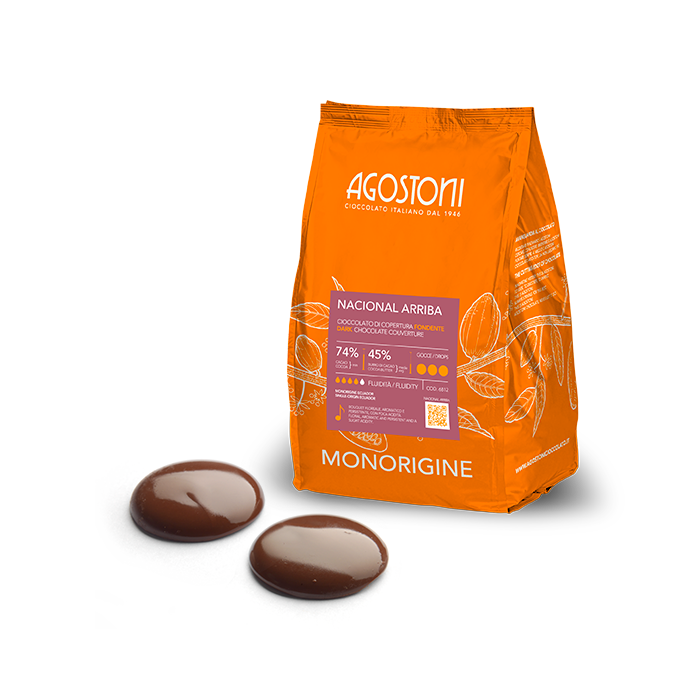 Description
In the province of Guayas – typical zone of Nacional cocoa – Icam has selected the best Ecuadorian chocolate, the traditional Nacional Arriba.
The gustatory profile of this chocolate is very floral, with characteristic bitterness, accompanied by low acidity and a pleasant note of astringency: broad range of the typical aromas of cocoa; concludes with an emerging floral bouquet with a long finish in the mouth.
Recipe with no lecithin
Operating recommendations
In chocolatier
Particular for pralines with ganaches with a sour and strong note or spicy ganaches; it goes equally well with delicate aromas. Ideal to implement a range of chocolate bars both solid or with inclusions and for hot chocolates.
Can be used in coatings, even with a continuous tempering machine.
In pastry
In mignon pastries, extraordinary with fruit creams, both alcoholic and non-alcoholic; it expresses itself very well in chocolate cakes and in baked desserts.
In ice cream making
Great performance of taste in ice cream, semifreddo cold desserts and sorbets. Great to use directly as chips.
Pack size
Cod. 6812
4 Kg Bags (3 Bags per Case)