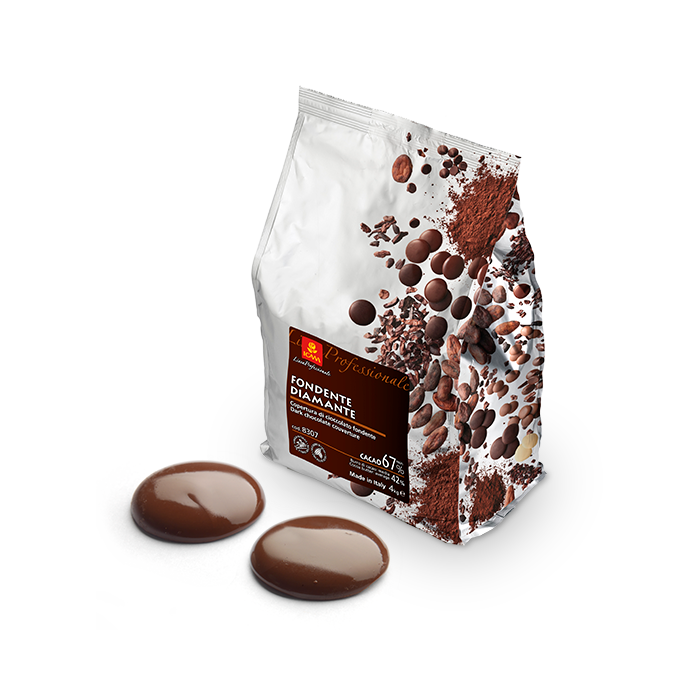 Description
Chocolate for coatings of great versatility in the finest professional uses. Soft and full-bodied taste on the palate, in a perfect balance of sweetness and bitterness for an excellent taste of cocoa and chocolate.
Operating recommendations
In chocolatier
Due to its excellent fluidity, its gloss, its crack and the ease of processing, this chocolate is particularly suitable for the production of icing or patterned pralines, for the production of tasting chocolate bars even with inclusions. Perfect in the preparation of cream ganaches and fillings for pralines.
In pastry
Recommended for glazing mignon pastries, in the preparation of cakes, creams and mousses.
In ice cream making
Special for ice cream with an intense and enveloping cocoa and chocolate flavour; ideal for the  production of tasty sorbets and semifreddo cold desserts.
Pack size
Cod. 8307
4 Kg Bags (3 Bags per Case)