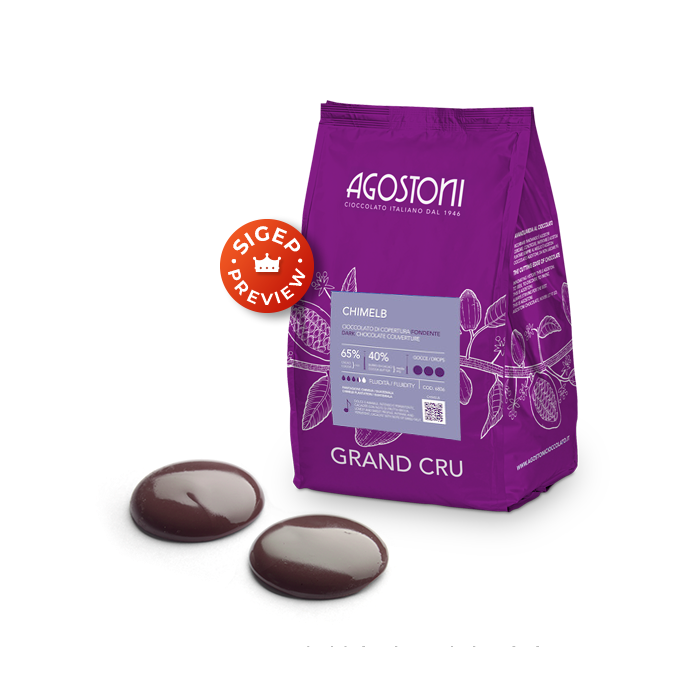 Description
From a land where man has found a balance with the environment and from a project aimed at conservation, sustainability and social responsibility, comes a blend of Trinitario cocoa with a highly aromatic profile. Located in the heart of the forests in the region of Alta Verapaz, the Finca Chimelb is a one-of-a-kind plantation where the cocoa grows alongside coffee, cardamom, pineapples, eucalyptus and rubber trees in an exceptionally wide cultivated area. Here eco-sustainable cultivation is implemented by identifying the best practices suited to the climate and local territory.
The result is a chocolate with a taste that is sweet and smooth, yet intense and persistent. It has an aromatic cacaotè profile with distinctive notes of dried fruit and a pleasant hint of coffee.
Recipe with no lecithin
Operating recommendations
In chocolatier
Extraordinary for tasting, bars, and pure squares, or combined with dried red fruit, or red fruit jelly (such as the filling for chocolate drops), or pure chocolate ganaches – even those that use only water – it enhances all aromas.
In pastry
Recommended for light mousse desserts, subtle combinations with a palette of red fruits or pure vanilla cream. In base products, great in sponge cake without flour or in dough.
In ice cream making
Perfectly suited to give structure to semifreddo cold desserts, ice cream, or chocolate sorbet.
Taste profile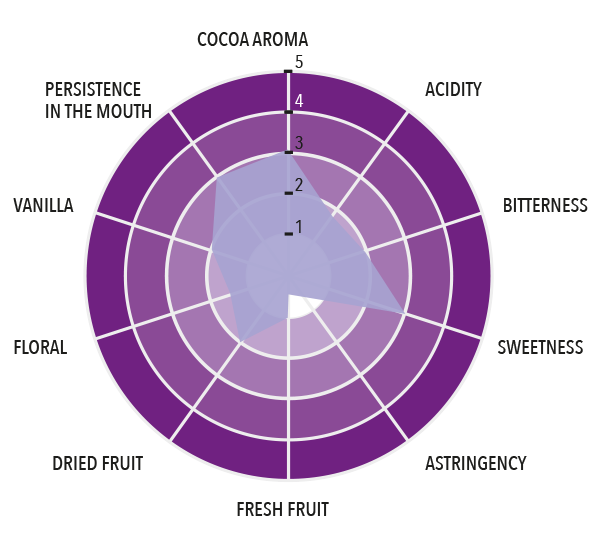 Pack size
Cod. 6806
4 Kg Bag (3 Bags per Case)