Twin Taste Caramel Coffee & Crunchy Gianduja
by Salvatore Toma
Copyright photo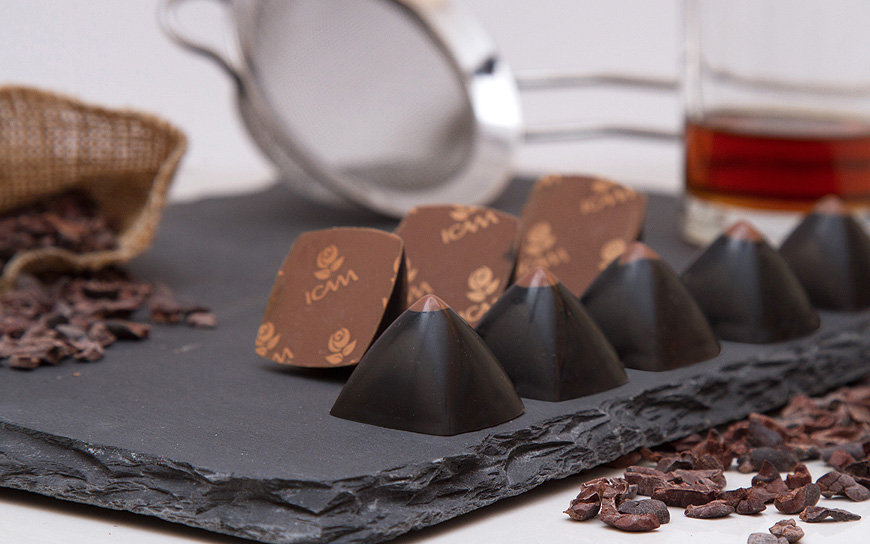 Component 1

Caramel Coffee
Ingredients
| | |
| --- | --- |
| 250 gr | Cream |
| 70 gr | Sugar |
| 50 gr | Butter |
| 65 gr | Glucose |
| 6-8 gr | Instant Coffee |
| 90 gr | Cocoa Butter |
| 250 gr | Sugar |
Method
Boil together the selected ingredients. Pour on 250 gr of dry caramelized sugar in an induction pan.
To give it tension (to make the structure creamier) add 90 gr of Cocoa Butter when the temperature of the decoction caramel arrives at 45-50°C.
Component 2

Cruncy Gianduia
Method
Temper the Regina Milk Chocolate 35% with the Hazelnut Paste.
Add the Artisanal Hazelnut Praline 55% and the Crunchy Flakes.
Preparation
Allow the mixture to become creamy, fill a piping bag and squeeze the mixture onto the caramel coffee previously inserted. Allow to cool and close with Regina Milk Chocolate 35%.