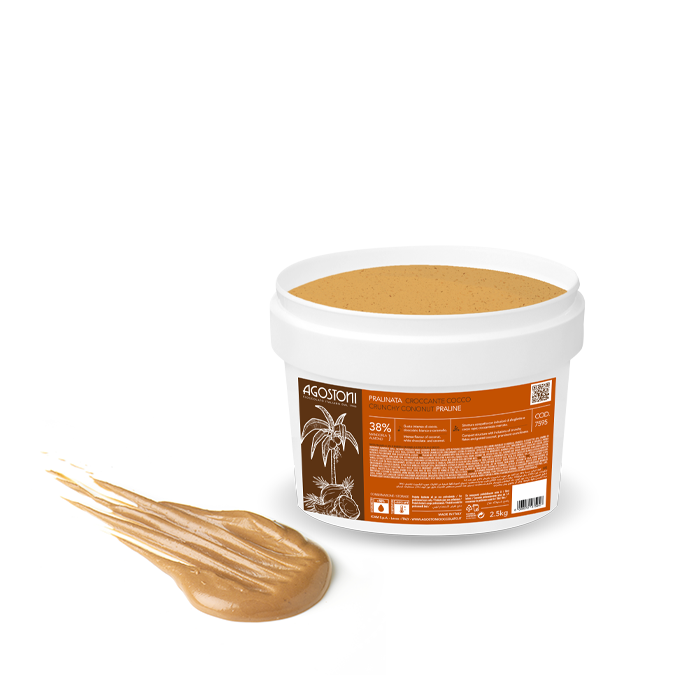 Description
Stable praline mass for almond-based pralines, with coconut, crunchy flakes and caramelized sugar, stabilized with Giada White Chocolate. Intense taste of coconut, chocolate and caramel.
Compact appearance, interesting chewable structure, crispy, clearly perceptible inclusions.
An innovative praline proposal, in taste and texture.
Operating recommendations
In chocolatier
As a filling to be used alone or added with chocolate to give it more structure.
Excellent for fruity and innovative cremini with different combinations.
In pastry
Excellent for crispy insertions in cakes and mono. Glazing effect rocher.
Taste profile