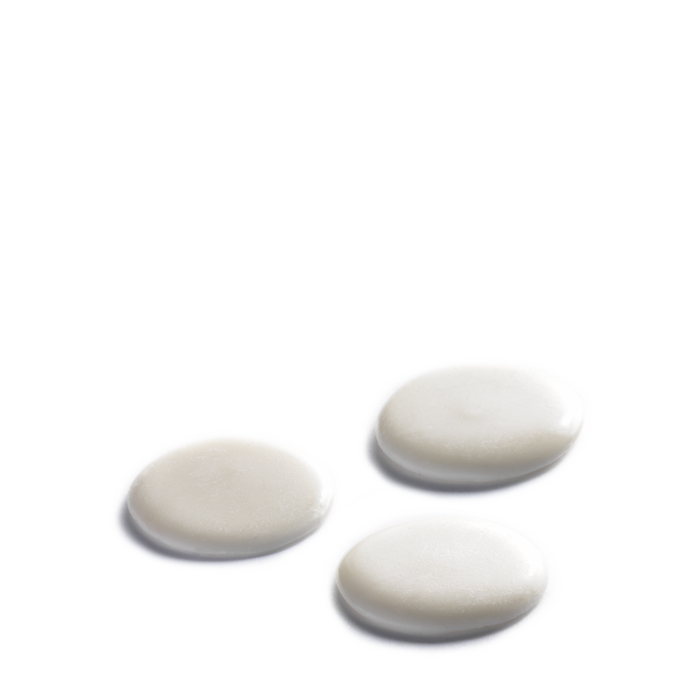 Description
White, pleasantly flavoured milk couverture with a hint of vanilla. The overall fat content makes it superbly fluid and glossy; ivory white in colour.
Operating recommendations
In pastry
Ideal for classic confectionery, for all products that require icing, fillings and sandwiching.  Excellent on coated products as well that have been frozen or combined with other oily pastes (hazelnut, coffee, pistachio…), to enhance their taste and colour. Does not require tempering. Melt and use at temperatures below 40°C. Solidify, if possible, at 15°C.
In ice cream making
Suitable for coating ice cream on sticks and cones, ice cream bonbons and semifreddo. Does not require tempering.
Pack size
Cod. 7810
2 pcs per 5 Kg Bags