Icam Dark Chocolate Icing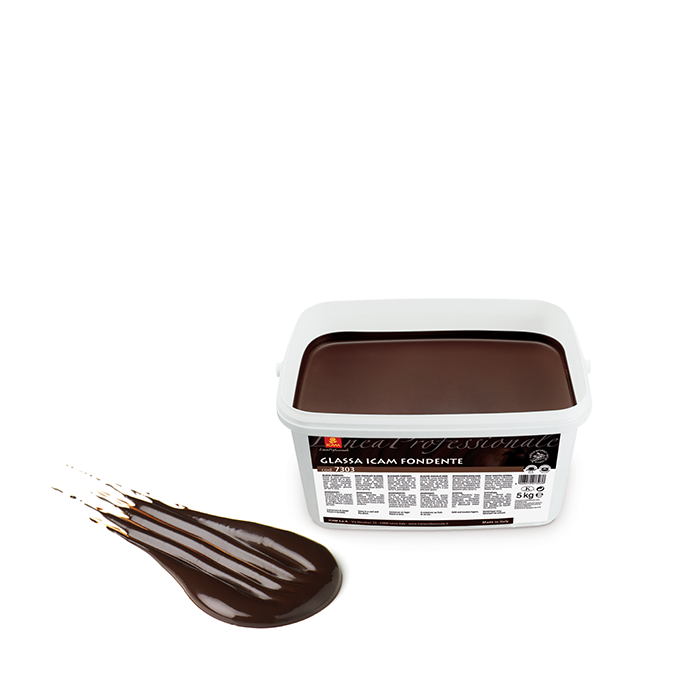 Description
Extra-soft, easy-to-spread, dark chocolate icing with a distinct, dark chocolate flavour. Contains no hydrogenated fats.
Operating recommendations
Recommended temperature for use: about 32/33°C when glazing.
In pastry
Because this glossy icing cuts cleanly without cracking, it is perfect for icing chocolate cakes (Sacher and traditional Italian festive cakes such as panettone, colomba, chocolate logs, etc.) Suitable as a sauce for desserts served in bowls or on plates, as well as soft desserts. Melt the icing at 32/33°C, in the microwave as well, stir and ice without tempering.