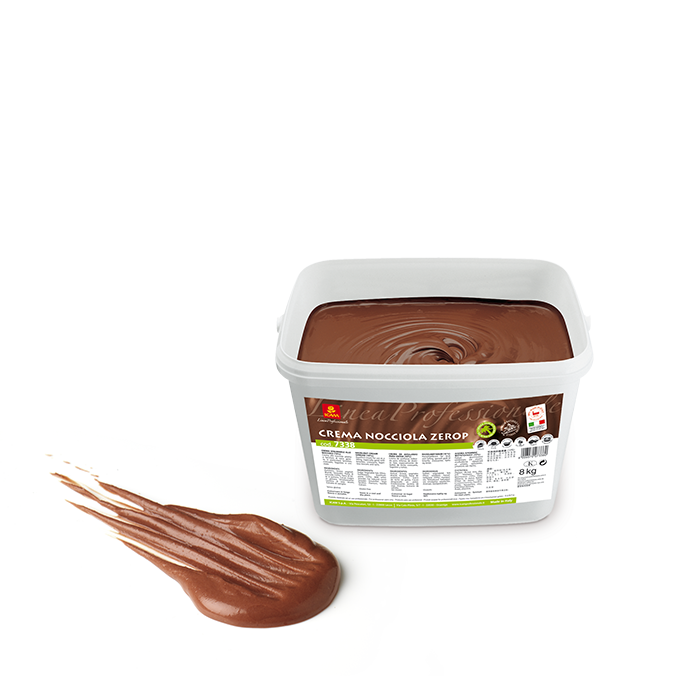 Description
A spreadable cream with excellent plasticity. The hazelnut paste (10%) and the use of only shea and sunflower oil give it a full, clean taste of cocoa and hazelnuts. Glossy, shiny appearance. Contains no hydrogenated fats.
Operating recommendations
In chocolatier
To be used in a pure form for fillings or with added chocolate to give it more structure. Excellent with the addition of inclusions.
In pastry
For a variety of fillings, especially after baking: tartlets, brioches, croissants and pastry pockets. Suitable for flavouring confectioner's cream, whipped cream and butter cream.