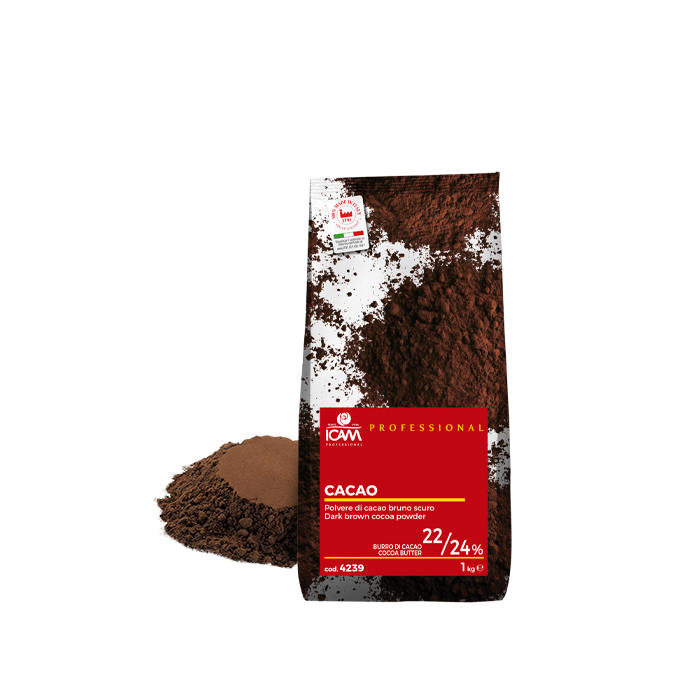 Description
Medium alkalised cocoa powder with 22/24% cocoa butter. Dark reddish brown colour; strong, full taste of cocoa/chocolate.
Operating recommendations
In chocolatier
Idea for making classic hot drinking chocolate, spreadable creams and truffles.
In pastry
Ideal for icing, as a flavouring for confectionery bases, for creams and biscuits.
In ice cream making
Extremely balanced and versatile, it can be easily used in combinations and lends a distinctive taste to ice cream/semifreddo.