Cocoa 22/24 Nacional Arriba Single-Origin Ecuador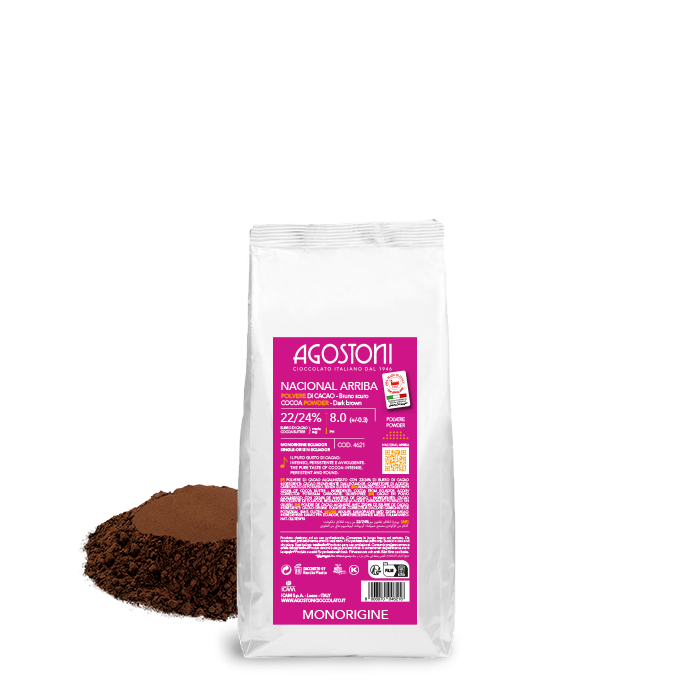 Description
Intense aromatic profile with characteristic, lingering, enveloping notes of cocoa; vanilla is not used in the recipe so as to fully express the pure taste of single-origin cocoa. In addition to the typical characteristics of the product, there is also the possibility of telling the story of singe-origin cocoa.
Operating recommendations
In chocolatier
Idea for making classic hot drinking chocolate, spreadable creams and truffles.
In pastry
Ideal for icing, as a flavouring for confectionery bases, for creams and biscuits
In ice cream making
It expresses its full flavour profile when used in combination with paste or chocolate with the same origin.
Taste profile